08 Mar 2021
An interview with Janaki Chitsabesan, Co-Founder of Pharmacy Technicians of Colour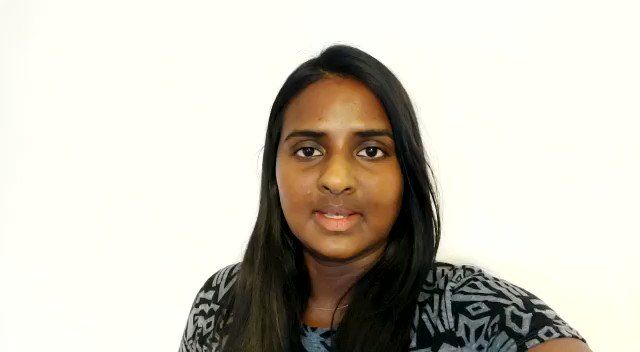 We are excited to introduce you to Janaki Chitsabesan. Janaki is a rising star in Pharmacy. She is a Co-Founder of Pharmacy Technicians of Colour, is involved in the NHSE BAME Staff Network and has a strong interest in EDI. Read the interview with Janaki Chitsabesan below!
Tell us a little bit about yourself?
I graduated with a BSc in Biomedical Science, however, once I left university, I soon realised that finding a job was going to be much harder than I thought! Having worked in a community pharmacy from ages 16 -18 over weekends/holidays it seemed natural to apply for a permanent pharmacy assistant role at Guy's and St Thomas' Hospital. Little did I know that this role would be the start of my career in Pharmacy. I completed my pre-registration trainee pharmacy technician course at GSTT and stayed there to gain experience in both patient and technical services.
After a couple of years of working as a medicines management technician within trusts, I later moved onto a medicines management data team within North West London CCGs. Leaving a trust setting seemed a bit scary – it was all I had ever known; however luckily for me, I worked with a great team and had a very supportive manager who would encourage my development within this role.
I now work with NHS England and Improvement as a pharmacy technician within Specialised Commissioning. This job has been a huge learning curve which I have enjoyed, and with the support from the Head of my team, I have also been able to get involved in pieces of work across the organisation around diversity and inclusion which I am very passionate about, and this had all led me to where I am now in my career, shortly starting a secondment as an Equality, Diversity and Inclusion Manager.
I am proud of where I am now and proud of overcoming some of the hurdles I have faced. Some recent successes include completing the NHSE & I Diversity and Inclusion Leadership programme, rolling out an updated and refreshed BAME network newsletter and being a co-founder of the Pharmacy Technicians of Colour (PTOC) group.
What piece of advice would Janaki give her colleagues in the industry?
Push yourself outside of your comfort zone and remember that confidence is something that is grown!
Find yourself a mentor or coach, someone who is a senior member of staff who you can trust and confide in. They don't need to work in pharmacy. I have recently found a mentor and it has been great, something I wish I had done a lot sooner! If this is not possible, really tap into supportive managers/teams for feedback on how you are doing and what you can do to develop yourself.
Make sure to follow Pharmacy Technicians of Colour (PTOC) on Twitter @PTOC11 and the BAME Network here.