02 Jun 2020
Home Independence Occupational Therapy: A Q&A with Sophia Dickinson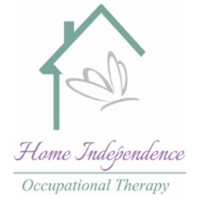 Founded by Sophia Dickinson, Home Independence Occupational Therapy Ltd provide OT services to people, aiming to help promote independence for vulnerable people living at home. Sophia has worked across health and social care, demonstrating knowledge and experience in assessing individuals within their home environment.
She has gained experience in mental health and helped people with dementia, anxiety, and depression. Her experience is extremely varied. Whilst both hospital and community-based in the city of Leicester, Sophia worked on medical, orthopaedic, surgical, oncology and haematology wards.
Since founding Home Independence Occupational Therapy, Sophia has had to adapt to balancing being an OT and leading a company. She explains:
"My role is hugely diverse with a wonderful balance between business aspects including operations, marketing, sales, and finance compared with the creative aspects of being an Occupational Therapist. As an independent Occupational Therapist, I can adopt a flexible person-centred and creative approach to achieve reablement goals."
Due to the balance of these two aspects, it's easy to see how Home Independence Occupational Therapy has become so successful. Of course, during this time of national crisis, it's now more important than ever that these services acclimatise to the threat posed by COVID-19. When asked about how the company has adapted, Sophia explained:
"I have maintained up to date with the guidance from Public Health England and adopted a robust COVID-19 risk assessment and operational procedure and invested in personal protective equipment (PPE). Clinical reasoning skills are used to justify the need for any face-to-face contact and clients and carers are screened before any contact."
Public Health England has made several changes to adhere to since the outbreak, to help in the battle against Coronavirus. Healthcare sectors up and down the country have had to adopt these measures to evolve their services for the protection and wellbeing of the patients and staff. With clinical reasoning, as Sophia describes, this method enables occupational therapists to assess the situation patients find themselves in and minimise risk.
The work that is being carried out by Sophia and her team has been hugely successful during the outbreak. Sharing one of her success stories, Sophia explains:
"My client Alan was having frequent falls when he got up from the sofa to go to use the toilet in a hurry. He tended to overreach when using his walking frame and appeared to misjudge space in the hallway leading to falls. Alan was being lifted from the floor resulting in increased moving and handling risks. There was an increased chance of Alan being admitted to the hospital without preventative measures in place.
Alan's wife and daughter agreed to use a mobile hoist to help with lifting Alan from the floor and I demonstrated the correct use of the equipment at home. This reduced moving and handling risks. Alan was not admitted into the hospital.
Reputable carers were recommended to relieve carer strain and enable personal care tasks to be completed.
I observed a positive change in Alan. Regular intervention was planned through a person-centred reablement program, which has helped Alan to maintain his skills and independence."
During the peak of the virus, an enormous number of patients were being admitted to the hospital with COVID-19, with many vulnerable patients succumbing to the virus with underlying health conditions. Home Independence Occupational Therapy have managed to eliminate a health risk by avoiding the patient's contact with the hospital, by using their services to support the patient at home.
With restrictions now lifting in the UK, organisations will be planning how to maintain the current responsibility on maintaining the measures that came with COVID-19. This presents many challenges in Occupational Therapy, particularly as it requires close contact in the profession. Sophia Speculates:
"The main challenge and opportunity will be to support the psychological wellbeing of my clients and their carers whilst maintaining the COVID-19 related precautions, as necessary."
With the latest measures of social distancing in place, the challenges presented by this will undoubtedly create challenges in occupational therapy. Home Independence Occupational Therapy are careful in their approach, with the screening measures mentioned by Sophia. It's reassuring to see that there are methods being adopted that will help the vulnerable coming out of the pandemic.
If you would like to find out more about Home Independence Occupational Therapy - Click HERE