15 Jun 2020
Smart IoT Hong Kong - Expert Interview - Mr Edmond Lai, Chief Digital Officer at Hong Kong Productivity Council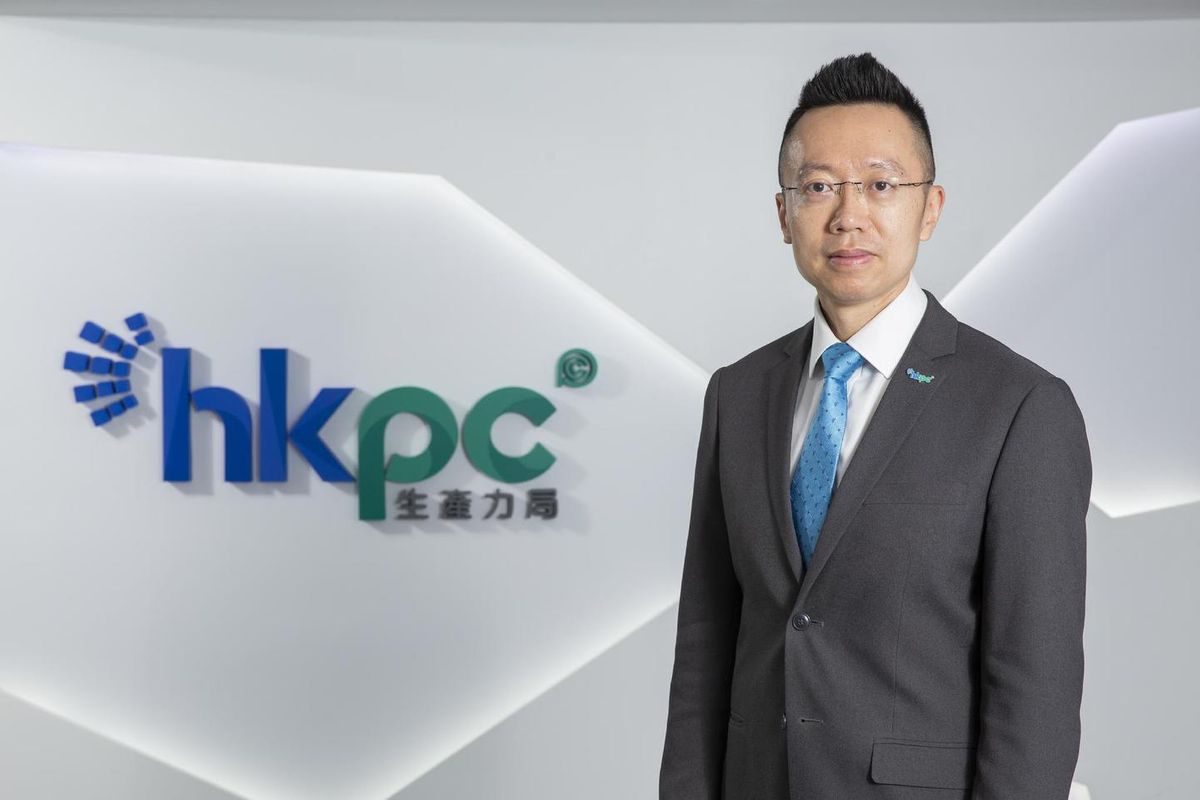 Ahead of his speaking session at the show, Edmond shares alternative funding programmes from
HKPC
that can help local business to revive and achieve digital transformation, as well as how to apply industry 4.0 and IIoT and more...
D-Biz is such a hot topic at the moment, though, there are some lesser-known funding programmes that can also help businesses to revive and achieve digital transformation etc. Will you suggest a few to our audience?
HKPC is the Secretariat of the Distance Business Programme (D-Biz Programme), with the Innovation and Technology Commission (ITC) being the implementation organisation. Apart from the D-Biz Programme, the HKSAR Government also has several funding programmes to encourage local businesses adopting new technologies to achieve digital transformation.
For example, the Technology Voucher Programme (TVP) subsidises up to HK$600,000 for local SMEs to use technological services and solutions to improve productivity or transform digitally in their business processes, while the Reindustrialisation and Technology Training Programme (RTTP) would subsidise local companies up to HK$500,000 per financial year on a 2:1 matching basis to train their staff in advanced technologies, especially those related to "Industry 4.0" (i4.0). Also, the Retail Technology Adoption Assistance Scheme for Manpower Demand Management (ReTAAS) provides funding support of up to HK$50,000 for retail enterprises to adopt technologies specific to manpower demand management purposes. In addition, the Dedicated Fund on Branding, Upgrading and Domestic Sales (BUD Fund) also provides matching grants to local companies for their expansion to Mainland market, as well as to the markets with Free Trade Agreement with Hong Kong.
Also, if SMEs wish to find out which funding schemes most suit their needs, a dedicated service team entitled "SME ReachOut" operated by HKPC has commenced operation since January 2020 to support them through face-to-face meetings, while answering questions relating to applications. The goal is to enhance SME's understanding of the HKSAR Government's funding schemes, with a view to encouraging better utilisation of the support provided by the Government.
Since many are jumping on the bandwagon of going digital, what would you advise to the new players to keep their businesses safe and flourish online?
With remote working and "Going Digital" becoming more prevalent, cyber attacks are getting more targeted and organised given the large amount of enterprise data being transferred across the relatively open and uncontrolled Internet. To avoid the increasing attacks, cybersecurity must take precedent when more companies are online businesses and shift more offline tasks online in their daily operations.
Every enterprise must consider technology, process and human factors in cybersecurity. They should lock down exposure to the Internet, strengthen security configurations and patch security holes, especially remote access and Server Message Block (SMB) services. Tightening process control, such as authenticating device in BYOD, using strong authentication and data back-up, are essential as well. And the management should not overlook human factors in tackling cyber-attacks. For instance, IT teams should not give excess privilege to staff for convenience and continuously raise staff security awareness. In a nutshell, every enterprise should adopt a security-by-design approach to secure their businesses through technology, process and human.
How industry 4.0 and IIoT apply in HK during the pandemic and post-pandemic in your prediction?
HKPC is committed to assisting the local business sector to embark on "Going Digital" or digital transformation. The pandemic has made more and more Hong Kong businesses recognise the importance and urgency of digital transformation, and raise their awareness in using IT to maintain productivity during challenging times, making them seriously consider the further digitalisation of work process and upgrading of the business model to enhance their long-term resilience and competitiveness.
During the pandemic, many small and medium sized companies started to practice remote working and online businesses. But many of them found that they don't have the IT systems, tools and processes in place to support remote work or conduct online businesses. The closure of the border which prevented people to travel also forced the companies to work with their suppliers, partners, and customers in a digital/virtual way. Sooner or later, the pandemic will come to an end, but many companies will have built the right infrastructure to support remote working and/or conduct their businesses in a new digital/virtual way.
The long-lasting impact to Hong Kong companies is that a lot of the companies will operate in a hybrid mode of allowing some of their employees to work remotely, and conduct business in a mixture of physical and digital/virtual ways post-pandemic.
IIoT (Industrial Internet of Things) and I4.0 are much more advanced than remote work or online businesses. It is talking about making all the machines (and even objects such as parts) to become smart (by installing sensors) and connect them to the internet so that they can collect data, report their real time status, and communicate with each other. The massive real time data collected can then be analysed and used in many different ways such as configuring a flexible production line, facilitate predictive analysis for better decision making, etc. These applications don't just apply to the manufacturing sectors, but it can also be applied to the service sectors including logistic industry, Fintech, etc.
What technology would you recommend our audience to try on their businesses?
HKPC believes businesses wanting to have the first taste of going digital can begin by making their office paperless. This sounds simple but actually will require quite some changes to the existing processes and investment in digital tools. At a minimum, this involves converting their paper documents to electronic copies by multi-function scanning, cloud uploading and downloading and online fax, and keeping them in an electronic document management system. As a starting point, a company may choose one or a few of the business processes to go paperless first, and then gradually roll out to all business processes.
Once a paperless office has been achieved, then businesses may adopt Robotic Process Automation (RPA) as the next step of digital transformation. The automated software tool impersonates human to perform computing tasks such as reading emails, data collection, work entry and certification, file and report generation. Its biggest benefit is speedy and accurate processing of information, thereby avoiding human errors. Depending on the exact business processes, AI (artificial intelligence) may also be utilised to make RPA more intelligent, for example, using AI to "read through" the resumes to identify potential candidates for an open position.
By handing over highly-repetitive and clearly-defined tasks with a stable process and standardised entry to software robots can, on one hand, release the productivity of staff for high value-added and creative tasks such as development of new products and services, and, on the other hand, allow for round-the-clock, seven-days-a-week operation, giving business efficiency a significant boost.
For more information on HKPC's support services on digital transformation, please visit https://www.hkpc.org/en/our-services/digital-transformation.