01 May 2020
Dress Up & Donate Day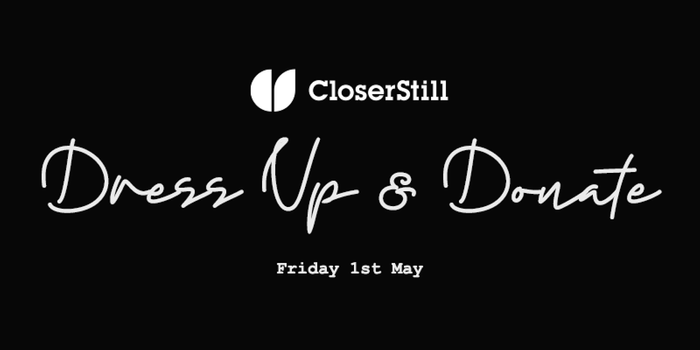 Therefore, the UK Offices felt it was right to put our leggings and tracksuits in the wash and dust off our feel-good outfits for a Dress-up and Donate Friday.
We knew the psychological effect of getting dressed up would help boost our mood, energy and productivity in such an uncertain time. And as we knew being dressed down at home was a privilege - while thousands of our frontline and essential workers had no choice to wear uniforms to help others.
Therefore, we used our privilege to boost our moods and raise money for the charity MIND – who were doing an emergency appeal to help and save the lives of those struggling mentally during the coronavirus pandemic.
So, some of us added a splash of spring colour, others put on their favourite blazers and we even saw some full Cinderella ball gown makeovers.
As a collective, CloserStill Media raised £890 for Mind, to help them support the mental health of people in the pandemic.