23 May 2023
CloserStill US honored by National Trade Press Awards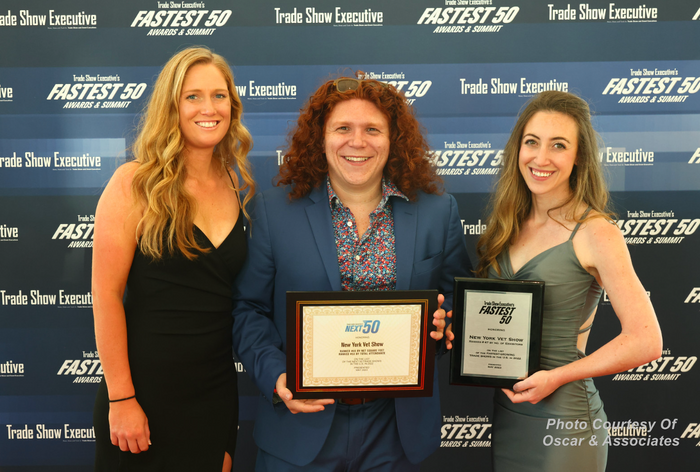 NEW YORK, USA – May 24, 2023 – CloserStill US have added to a growing trophy cabinet this month with a further four major industry awards in the first half of 2023.
The team continued their winning streak recently by bringing home silverware from the annual Trade Show Executive (TSE) Fastest 50 Trailblazers and Grand Awards. The winners were officially recognized at the TSE Fastest 50 Awards & Summit earlier this month at the Miami Beach Convention Center.
Flagship event New York Vet performed well by being named in the "Fastest 50" by Exhibiting Companies (fastest growing exhibit hall by number of exhibitors) and in the "Next 50" by both Net Square Feet of Exhibit Space and Total Attendance.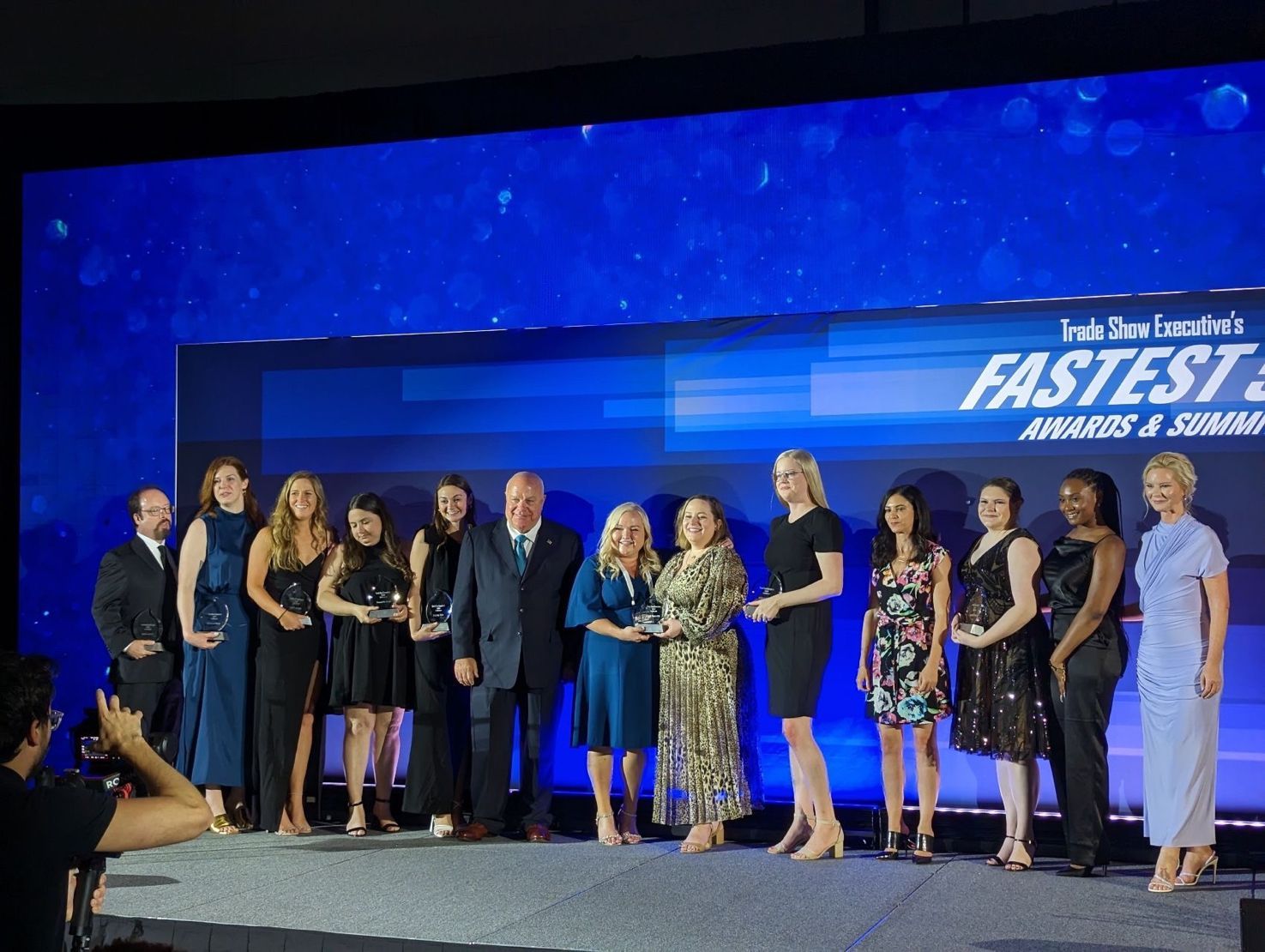 Laura Filicia, Group Sales Manager at CloserStill, was named in the TSE Fastest 50 Trailblazers. The Trailblazers programme recognizes industry's up-and-comers who are on the course to be future leaders. Individuals with 2-10 years of experience in the trade show industry and at a non-executive level were considered.
Of the recognition, Vice President of CloserStill US, April Walsh, said:
"We were delighted that Lauren has been recognized out of hundreds of industry professionals as a trailblazer. She is the backbone of the Vet Show team and brought in over 50 new companies to our exhibit halls last year. She is an expert account manager and quickly ingratiated herself to the veterinary community. More recently, she has taken on the management of the sales team and has already proven herself an inspiring leader. She truly represents CloserStill's values of ownership, determination, teamwork, empathy and integrity."
Of the honor, Filicia said: "I was very honored and humbled to be a part of the TSE Fastest 50 Trailblazers. I want to thank all of my co-workers who have taught me so much along the way. From my journey at RX to now CloserStill Media, the mentorships that I have and continue to encounter has been invaluable."
These recent awards will be displayed in the New York office alongside other recent accolades. At the end of 2022, New York Vet won the coveted "Stickiest Show Floor" at the TSE Gold 100 Grand Awards and Vet Show @ Home (the team's online event) was awarded Best Virtual-Hybrid Event at the 2022 TSNN Awards.
Walsh continued:
"We are so proud of our team and everything they continue to achieve. These awards are truly a testament to their ongoing hard work, customer service and ingenuity. I'm so excited to see what this team can achieve and deliver in the second half of 2023."
---
About CloserStill Media
CloserStill Media specialises in high-value, content-driven events and the nurturing of B2B or professional communities. The company operates events across a wide range of vertical sectors in the U.S., Europe and Asia, with operations in the U.K., New York, California, Germany, Spain and Singapore. Our portfolio includes some of the fastest-growing and multi award-winning events, including DevLearn, London Vet Show, Data Centre World, Tech Week London, eCommerce Expo, E-Show Madrid, New York Vet, The Pharmacy Show, Learning Technologies, and The Dentistry Show.
CloserStill is the fastest-growing exhibition organiser in international markets according to the eighth annual Sunday Times International Track 200. In addition, the Financial Times FT1000 Index named CloserStill the fastest growing exhibition organiser in Europe. CloserStill's ranking is the highest of any exhibition organiser since the Sunday Times Fast Track series inception.
In the last 10 years, CloserStill has been repeatedly recognised as a leading innovator, with its teams and events winning multiple awards (over 70 in total) including Best Marketing Manager—five years in succession—Best Trade Show, Best Launch Exhibition, Best Brand Extension, Rising Star—two years in succession—Best Operations Manager, Best Sales Person, Management Team of the Year and was voted 'Most Respected Company of the Year' at the 2016 Association of Event Organisers Excellence Awards.
Press Contact: Rachel Kilmartin, Senior Communications Manager, r.kilmartin@closerstillmedia.com