18 Mar 2021
CloserStill Media accomplishes digital first and hat-trick at Digital Event Awards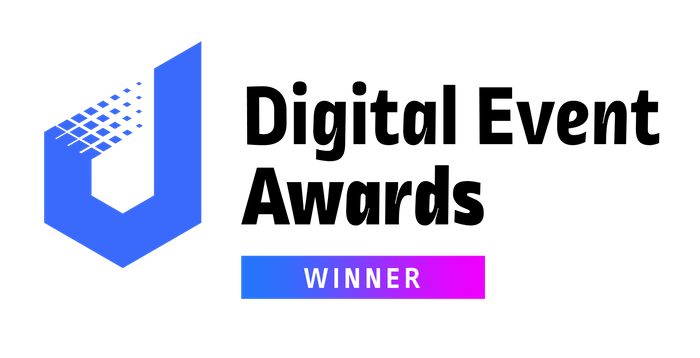 CloserStill Media achieves three significant awards at Exhibition News' Digital Event Awards Ceremony
LONDON 18 MARCH 2021: Exhibition News' inaugural Digital Event Awards presented CloserStill Media with 3 digital accolades – Best Webinar Series, Best Digital Conference, and Best Digital Event Revenue Model.
CloserStill's Diabetes Professional Care scooped Best Webinar Series, with the judging panel praising the team for delivering outstanding results. The successful series was celebrated for its diversity of content, range of topics and speakers, as well as audience and exhibitor engagement.
Best Digital Conference was awarded to the Clinical Pharmacy Congress (CPC Live) team, with the judges highlighting the excellence of variety and depth of content and the array of speakers. As well as commenting on the event engagement between attendees and sponsors, and the positive feedback from all stakeholders involved.
Best Digital Event Revenue Model was won by Diabetes Professional Care, the committee praising the broad offering of revenue streams for sponsors, and how each element was delivered to provide satisfaction, results, and ROI for those taking part.
Since CloserStill was founded, it has won 32 Exhibition News awards, and counts more awards than any other company in the exhibition industry.
"For a business that hasn't run a live event for over a year -- this is a very proud moment for CloserStill. From practically going from doing very little digital, the teams have worked extremely hard to adapt and evolve their brands to digital. And now, we have won 3 digital awards!" said Alexia Maycock, Chief Marketing Officer at CloserStill Media.
About CloserStill Media
CloserStill Media runs more than 70 events in the UK and international markets including the United States, Germany, France, Spain, and Singapore.
CloserStill is of the world's fastest-growing exhibition businesses, running best of class events in the learning, medical & healthcare, technology and veterinary sectors. In the last 10 years we have won over 50 major industry awards, including the coveted 'Best Business Exhibition' seven times, featured in The Sunday Times 100 Best Places to Work 3 times (2018. 2019 & 2020), been Voted by members of the Association of Exhibition Organisers as the 'Most Respected Company' in the exhibition Industry and Best Business Exhibition (x7), Best Marketing (x8) and Best Sales (x4) Best Launch or Brand Extension (x5).