CloserStill Media appoints Liam Richardson as Head of Content for Healthcare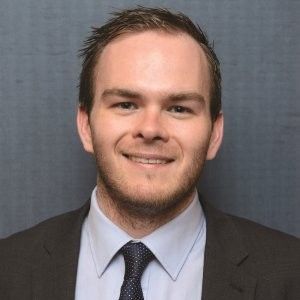 Liam joined CloserStill Media in January 2021, and will be based at Exhibition House, CloserStill's head office in central London.
The multi award winning CloserStill Media provide world class educational content across 21 live events a year covering primary care, secondary care, social care, nursing, dentistry, therapy and occupational therapy. Each show provides a key forum for learning, discussion and debate around the sector's most significant challenges. Leading speakers regularly include the Secretary of State for Health and Chief Executive of NHS England and NHS Improvement, leaders from associations and industry governing bodies and senior policy makers.
In his new role, Liam has responsibility for leading the development of content across all CloserStills healthcare shows attended by more than 80,000 healthcare professionals and is also tasked with providing a refreshed vision for each show, raising the calibre of speakers and working closely with all major stakeholders ensuring each show compliments and supports the markets they serve.
Matthew Butler, Executive Director at CloserStill Media commented: "Liam's industry knowledge and market understanding is exactly what our events need in order for them to develop their content offering allowing them to deliver more industry leaders and policy makers. UK healthcare is at a fundamental point in its evolution and Liam's involvement at this crucial stage will benefit our events exponentially."
Liam will join CloserStill Media from Health Service Journal (HSJ) where he was Head of Content and Production, spending seven years growing their conference and awards business and delivering more than 20 events a year. Prior to HSJ, Liam spent two years with IQPC in their energy division. He started out his events career 11 years ago as a conference producer at FC Business Intelligence.
Liam Richardson, said: "CloserStill Media is a very successful and growing business. In a short space of time, it has acquired a very good name and reputation for its UK healthcare events and so I'm thrilled at the prospect of joining a winning team at such a critical time for not only the healthcare sector – but the events sector as well. I can't wait to get started talking to customers and creating valuable content for them."
About CloserStill Media
CloserStill Media have more than 80 events in the UK and international markets including the United States, Germany, France, Spain and Singapore. We are one of the world's fastest-growing exhibition businesses, running best of class events in the learning, medical & healthcare, technology and veterinary sectors. In the last 10 years, we have won over 50 major industry awards, including the coveted 'Best Business Exhibition' seven times, Best Marketing (x8) and Best Sales (x4) and Best Launch or Brand Extension (x5). We have also featured in The Sunday Times 100 Best Places to Work (2018, 2019 & 2020) and, been voted by members of the Association of Exhibition Organisers as the 'Most Respected Company' in the exhibition industry.