Europe's largest two day gathering of the clinical pharmacy community returns and attracts 2,409 delegates and 149 exhibitors.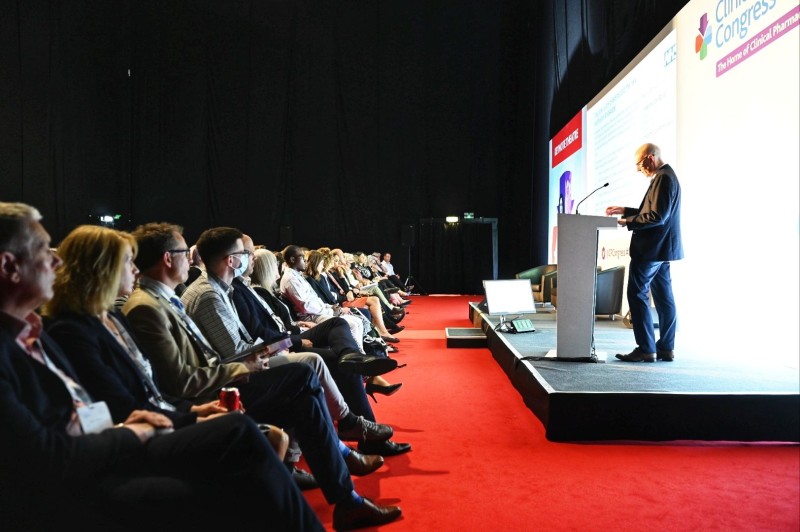 LONDON, UNITED KINGDOM: 16th May, 2022 – On the 13th and 14th May 2022, the Clinical Pharmacy Congress returned to the ExCeL London for two action-packed days of learning, networking, and celebration. The multi award-winning trade show delivered its 11th edition and was the biggest in-person gathering of the clinical pharmacy community in two years across Europe.
Feedback coming in from speakers, exhibitors and delegates has been highly positive – with businesses reporting two extremely successful days of sales and networking. They also noted the special atmosphere around the exhibition floor and how great it felt to be reunited.
Laura Shapiro, Group Event Director said: 'Seeing the whole pharmacy sector back together, with happy, smiley faces was truly fantastic. Everyone was so happy to be able to network and catch up and it was a pleasure to be able to support this reunion after two very long years.'
Healthcare Anywhere said: 'Exhibitions are brilliant, it's a great networking event, especially after the last two years, we've been doing so much virtually, and it's so nice to see people face-to-face again. We did quite a lot of seminars online and meetings, but we have really missed getting out, so getting back out and given the opportunity to speak to people face-to-face has been great."
"It has been brilliant being at CPC, we work with pharmaceutical clients, it has been great to speak to ones that we would like to explore working with, and we have spread into our NHS Customer clients and people that we haven't worked with"
Ade Williams, Superintendent Pharmacist, M J Williams Pharmacy and Non-Exec Director, Southern Health NHS Foundation Trust said: 'The CPC excels as the inclusive eponymous platform for sharing, discussing, and understanding the ideas, policies and practices that are delivering the best patient outcomes across the pharmacy profession. Offering wide-ranging and accessible networking opportunities, it is an irreplicable meeting point that certainly lives up to its not-to-missed billing.'
Ann Page, Lead Clinician - Clinical Services, Medicines Management and Pharmacy Service, Leeds Teaching Hospitals further added: 'CPC 2022 gave me the chance to hear some brilliant speakers and to share my own ideas with colleagues old and new. It was a great opportunity to re-establish links with people from across the NHS and beyond and to make connections that will support me in all the post-pandemic recovery work ahead of us all.'
The Clinical Pharmacy Congress returns 12th-13th May 2023 at the ExCeL, London and the CPC team cannot wait to unite the profession once again.