CloserStill Media return to Birmingham's NEC with their quartet line-up of shows: Best Practice Show, Care Show, Respiratory Professional Care, and The Pharmacy Show.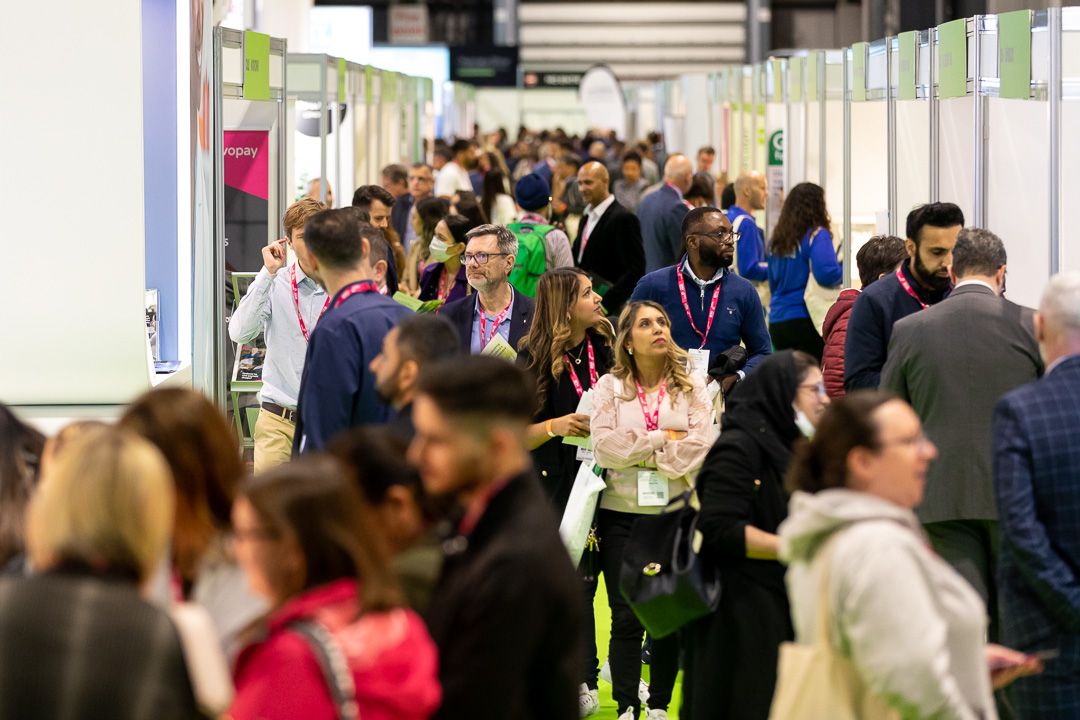 London 22 October 2021:  All four shows offered incredible opportunities that delegates have not been able to access due to the pandemic. Opportunities such as hearing from expert speakers leading insightful educational sessions, industry leading suppliers showcasing innovative products and services, and of course long-awaited networking opportunities with colleagues around the healthcare industry. 
After the success of the CloserStill Healthcare events, Matthew Butler, Executive Director at CloserStill Media commented "It was such an exciting experience to be at the NEC and witness the success of all four of our shows. The NEC was filled with the excitement and the atmosphere was unmatched and we couldn't be more thrilled with the results! A huge congratulations to the team for all the hard work and efforts invested into putting on 4 fantastic shows!"
"After 2 years we are finally back – and it has been absolutely amazing. Seeing the smiles and faces of visitors and exhibitors has made these days truly special. It has been a journey to get there and the power of face to face is so important for our clients. The feedback I have received has been astonishing" Garry Tyson, Event Director, CloserStill Media.
CloserStill trust that the buzz and energy seen at the NEC this past week will also be reflected at the remaining CloserStill 2021 shows which includes multi-award-winning UK Events Diabetes Professional Care, Future Surgery, Therapy Expo, Acute & General Medicine and the London Vet Show.
Testimonials:
Delegates
"It was fantastic to feel the tangible buzz of a live conference again. We just haven't been able to reproduce this virtually over the last 18 months. It was great to be educating and networking in person" Kevin Fernando, GP Partner, North Berwich Health Center.
"We attended because we like to see what's fresh in the market, what's new and listen to the talks. It's good to be back, we always come for 2 days and we would come again. It was particularly interesting to learn about the new products and changes in the industry" K. Sabapathy, Director, Fairfield Care West Dorset
Exhibitor
"The Show has been organised very well, everyone who has been over has had engaging conversations and checked up on us to ensure we had everything we needed. Location of our stand has been brilliant for us, we are right by the theatres which has enabled great footfall to our stand. I can see the sector now bouncing back which is great" Matthew, Marketing & Communications Manager, My Learning Cloud
"What a great event. The opportunity to see real people in what felt like a very safe environment. Talking to people from a range of healthcare backgrounds and having the opportunity to listen to people and presenting the work of my organisation was great" Claire Huckerby, Chief Pharmacist, Our Health Partnership.
For more information visit: www.closerstillmedia.com
About CloserStill Media
CloserStill Media runs more than 70 events in the UK and international markets including the United States, Germany, France, Spain, and Singapore.
CloserStill is of the world's fastest-growing exhibition businesses, running best-of-class events in the learning, medical & healthcare, technology and veterinary sectors. In the last 10 years, it has won over 50 major industry awards, including the coveted 'Best Business Exhibition' seven times, featured in The Sunday Times 100 Best Places to Work (2018, 2019, 2020), been voted by members of the Association of Exhibition Organisers as the 'Most Respected Company' in the exhibition Industry and winners of over 50 major industry awards in the last 10 years, including Best Business Exhibition (x7), Best Marketing (x8) Best Operations Team (x3) and Best Sales (x4) Best Launch or Brand Extension (x5). Adapting to digital during 2020, have also won 3 awards at the Digital Event Awards.