21 May 2021
Second Edition of CPCLive! Attracts Largest Online Clinical Pharmacy Audience to Date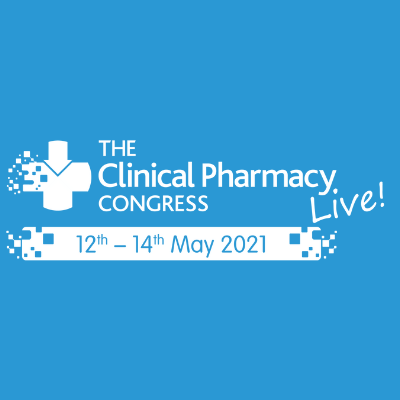 LONDON, UNITED KINGDOM: 21st May 2021 – CPC Live! 2021 opened its virtual doors for a second time from this 12-14th May and welcomed hundreds of Clinical Pharmacy professionals to learn, interact and network. With over 1,880 users and 55 sessions, the event, first of its kind for the pharmacy sector, has been superseding the success of the first edition.
"After the success of CPC Live! 2020, we were excited to come back for second time and educate the pharmacy profession during these unprecedented times." said Laura Shapiro, Event Director. "We know it's been a stressful year for everyone, and we wanted to use our networks to help the pharmacy community during the Covid-19 pandemic. We are thrilled to have been able to provide the community with our virtual event before we can finally meet again face-to-face this September." Continued Shapiro.
Major live event Clinical Pharmacy Congress usually runs in the spring but has been postponed until the 24-25th September 2021 due to the ongoing coronavirus pandemic. Shapiro went on to explain that as organisers, they wanted to continue to bring the community together regardless and decided to host CPC Live for a second time after its great success in 2020.
The event was supported by sponsors such as Babylon, BD, Better, Fresenius Kabi, MORPh, Napp Pharmaceuticals, Omnicell, Prescriber and Vifor Pharma. Pharmacist Support is also the nominated charity partner for the event.
Sponsor of the event, Better said: "At Better, we've acknowledged the Clinical Pharmacy Congress as the main UK event to showcase our ePMA solution Better Meds to end-users. The best possible event platform and great organiser's support, as well as the biggest gathering of clinical pharmacy, CCIOs, and ePMA Leads in the UK, are the reasons why CPC is the first event to be included in our yearly Better Meds event plan."
The online event featured four theatres, round tables discussions and pre- reg pharmacist calculation workshops. Dr Keith Ridge led the keynote presentation about the strategic overview for the sector.
"The speakers were excellent and provided informative, engaging and variety of topics", said an attendee of the event.
The event also hosted the new Aspiring Leaders Programme, a UK-wide programme supported by the NHS Leadership Academy that incorporates interactive group workshops and access to inspiring senior pharmacy and healthcare leaders.
The Clinical Pharmacy Congress is due to return this 24th to 25th September 2021 at ExCeL London – we can't wait to see you all.
Press Contact:
Jasmin Mathans
j.mathans@closerstillmedia.com
+44 (0)207 013 4666