22 Feb 2022
Vet Show Portfolio Announces Refresh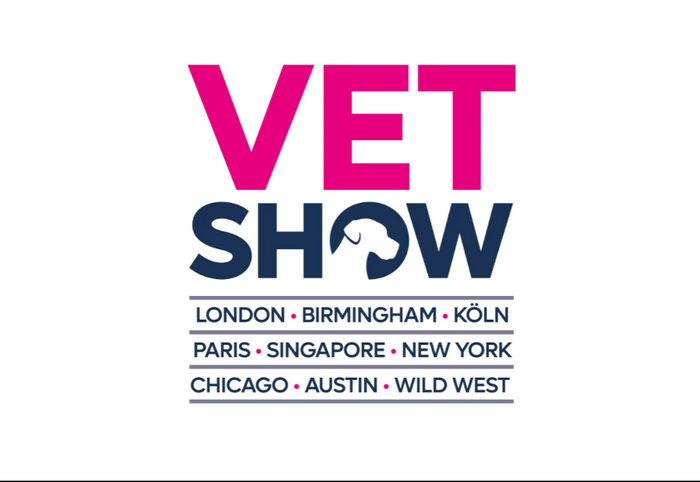 Twelve years ago, saw the launch of the London Vet Show and that is where the Vet Show journey began. Our logo started with animals appearing out of the letters LVS, then we evolved to the logo that has served us well ever since. A cartoon dog that has served as a masthead for our global events ever since.
We have had lots of questions over the years. Top of the list is a discussion over whether it was a dog or a horse, followed up quickly over the questions of "what do you mean there is a hidden cat?" but more recently there have been questions over whether our dog had cropped ears. We would like to address this and take our logo forward into the next era.
Before we move on though...it is definitely a dog, there is definitely a cat, and there was never any intention to depict cropped ears in the use of the cartoon dog outline. Whilst we do not feel strongly enough about the first 2 points (and to be honest we have always enjoyed the discussion and moments of realisation for people), We do feel strongly about ear cropping and because of that we thought it was time for a change. The new Vet Show logo has a dog version, a cat version, a cow version and a horse version. The London Vet Show is still a mixed animal show and will use the new logos throughout.
So, we are extremely excited to announce that after all those years, the global Vet Show has a new fresh look. This will be taking place in the UK, France, Germany, Singapore, and the US.
Rob Chapman, MD of CloserStill's Veterinary Portfolio, said:
'This is an exciting chance for us to support our partners BVA in their "Cut the Crop" campaign. We have been working on the options for a change for the last few months, but the new year brings us the perfect opportunity to announce our fresh look. We wanted to keep things nice and simple, and we have done that"
Justine Shotton, BVA President, said:
'The Vet Show brand is strong and trusted and we're really pleased that CloserStill Media has made the change in light of our #CuttheCrop campaign. It's particularly exciting to have the refreshed logo in place ahead of our fantastic new event BVA Live in June.'
Jill Maddison, Professor of General Practice, The Royal Veterinary College said:
"The London Vet Show was the foundation of Vet Shows, starting with one show and gaining a world-wide audience and expanding across territories. In doing this they have had to be flexible and amenable to many different views and opinions. The change shows that the team responsible for Vet Shows do listen to the audience as well as being totally flexible to the changing needs of the industry."
BVA Live will take place at the NEC Birmingham on 23-24 June 2022. The London Vet Show returns 17-18 November 2022 at the ExCeL, London. Tickets are on sale now. Get yours before 31st March for just £249+VAT (BVA Members pay just £211+VAT). Book now at bvalive.vetshow.com with promo code PR249.
Book both shows at once to get the best possible price. To organise your tickets, please call +44 (0)2476 719 687.
More information on any of CloserStill Media's Vet Shows can be requested from Anna Smith, Marketing Executive, a.smith@closerstillmedia.com
About CloserStill Media
The London Vet Show is the flagship show of 10 veterinary events run by CloserStill. In the last 12 years, CloserStill has been repeatedly recognised as a leading innovator within the Exhibition Industry and has won more awards than any other event business in the industry. We have won over 60 major industry awards, including the coveted 'Best Business Exhibition' seven times, featured in The Sunday Times 100 Best Places to Work 3 times (2018, 2019 & 2020), been voted by members of the Association of Exhibition Organisers as the 'Most Respected Company' in the exhibition Industry. The awards are down to the people and teams that work together to deliver the events ensuring customer service and satisfaction. The accolades include: Best Trade Show (x7), Best Marketing (x9), Best Operations (x4), Best Sales (x5), Best Event Director (x4) and Best Launch or Brand Extension (x6). Adapting to digital during 2020, we have also won 4 awards at the new Digital Event Awards.