Vet Shows US Partners with Brief Media, Delivering Clinical Program and CE Credit Opportunities at New York Vet Show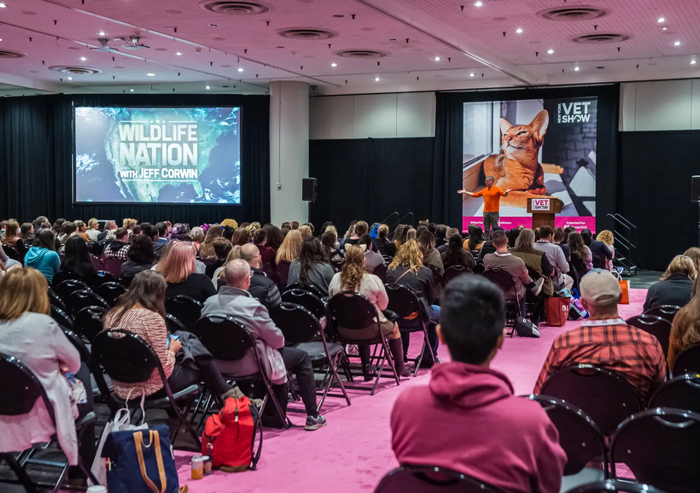 CloserStill Media, organizer of the US Vet Shows, announces collaboration with Brief Media, leading publisher of veterinary reference brands Clinician's Brief and Plumb's™, as a clinical education partner for the upcoming New York Vet Show.
Clinician's Brief provides relevant diagnostic and treatment information for small animal practitioners and has been ranked the #1 most essential publication by small animal veterinarians for 11 years.
The New York Vet Show will take place November 8-9, 2023, curating a top-notch learning experience for the veterinary community. This unique event features a concise two-day format designed to cater to both local and traveling veterinary professionals seeking continuing education. In addition to the clinical program curated by Clinician's Brief, attendees can expect multiple tracks of sessions and workshops, giving attendees the opportunity to complete up to 16 CE credits.
April Walsh, Vice President of US Vet and New Ventures at CloserStill Media expressed her enthusiasm, "Creating a meaningful experience for the NY Vet Show starts with connecting the veterinary community through an esteemed education program, which is why we are proud to work with Clinician's Brief to bring their renowned content and expertise to the clinical program for our live event in New York."
Attendees can expect to hear from leaders in the veterinary field, network with peers, broaden their knowledge, and enhance critical skills in areas such as client education, treatment, and practice management. Additionally, exhibitors can look forward to an exceptional return on investment, as the event is sure to draw a high volume of traffic throughout both days.
"High-quality clinical education is at the foundation of everything we do," said Christie Bardo, President of Brief Media. "Leveraging our network of veterinary experts to curate a practical, highly relevant clinical program for the New York Vet Show goes hand-in-hand with our goal to support veterinary professionals at every stage of their career."
This year's conference and show returns to the Javits Center, located in the bustling Hell's Kitchen neighborhood on the west side of Manhattan, the Javits Center is situated at 655 West 34th Street, New York, NY. It is easily accessible by public transportation, with several subway and bus lines serving the area, as well as being within proximity to major highways and tunnels. The center also offers convenient access to nearby hotels, restaurants, and attractions.
Joe Kowalsky, Event Director of the US Vet Portfolio shared, "It will be an excellent opportunity for veterinary professionals to enhance their skills and earn CE credits with minimal time away from the hospital in a bustling city - making it a must-attend event in the industry."
For more information, and to register to participate as an attendee or exhibitor, visit us online at https://us.vetshow.com/new-york
ABOUT BRIEF MEDIA
Founded in 2002 by CEO Elizabeth Green, Brief Media develops practical, peer-reviewed educational content and point-of-care tools for more than 260,000 veterinarians worldwide. Under the leadership of a team of practicing veterinarians, the company's two leading brands, Clinician's Brief and Plumb's™, help guide the most critical decisions in small animal medicine while easing the stress of veterinary professionals as they care for pets and educate pet owners.
Clinician's Brief is available online and in print and delivers peer‑reviewed clinical resources on the latest topics in veterinary medicine. This essential publication is curated by practicing veterinarians and built to support busy veterinary practitioners through every stage of their career.
Plumb's™ is a trusted point‑of‑care resource with all the information veterinary teams need to work up cases, choose treatments, and educate clients—all on one easy‑to‑use, continually updated platform. From veterinary practices to community pharmacies, thousands of professionals worldwide trust Plumb's™ for accurate veterinary drug information and peer‑reviewed guidance for diagnosis and treatment, everywhere they work.
Overall, Brief Media provides veterinarians with essential resources and practical tools designed to support them as they navigate the changing dynamics of clinical and professional life, in the practice and beyond.
ABOUT CLOSERSTILL MEDIA
CloserStill Media recently was awarded the Stickiest Show Floor designation for NY Vet from Trade Show Executive, honoring the best strategy for keeping attendees on the show floor. The online conference, Vet Show @ Home also was named Best Virtual-Hybrid Experience at the Trade Show News Network awards. CloserStill Media has built an exemplary reputation with a focused portfolio operating best-in-class events throughout Europe, the United States (U.S.), and Asia. The group, which has over 400 employees, delivers events across a range of dynamically growing industry verticals including corporate learning and HR, enterprise technologies, eCommerce, healthcare, and veterinary. CloserStill Media has experienced substantial growth since entering the U.S. market in 2017 through the launch of New York Vet (+ 2 regional shows), as well as the acquisition of LearningGuild (formerly FocusZone) in 2018 which established the group as the biggest provider of corporate learning and learning technology events in the US. CloserStill Media also acquired a majority investment in the Influence Group, which provides hosted leadership retreats for C-level executives. The Influence Group events continue to expand with 4 additional events being added to the portfolio through 2023. Most recently, in January, CloserStillMedia announced a majority investment in CommerceNext, the leading U.S e-commerce conference, and community.
Press Contact
Shanna Allen