17 Aug 2023
CloserStill Media to Acquire UKI Media & Events, Establishing New Future Transport and Infrastructure Group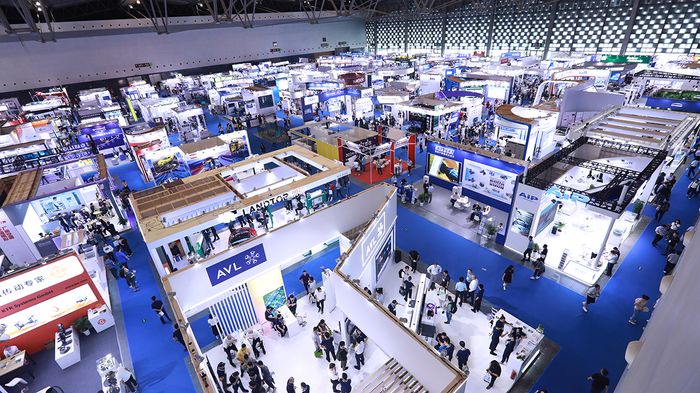 London, United Kingdom - CloserStill Media, the producer of market-leading business events, exhibitions and conferences, has agreed to acquire UK-based UKI Media & Events. Terms are not disclosed.
This strategic move forms the cornerstone of CloserStill's new Future Transport and Infrastructure Group and marks a significant expansion in CloserStill's global reach.
Founded more than 30 years ago by Tony Robinson, UKI Media & Events operates market-leading specialist trade show, conference and media properties across Europe, United States and Asia serving the automotive, aerospace, marine, transport and infrastructure sectors. The business and its 90+ staff will remain in Dorking.
Tony Robinson will remain CEO until the year-end before assuming his new role as UKI Media & Events Chairman from January.
"CloserStill Media's acquisition of UKI Media & Events is an exciting development for both organisations," stated Tony Robinson. "CloserStill's proven track record of high growth, coupled with their thoughtful commitment to quality and innovation, makes them the ideal custodians for our event and media brands and our exceptional team. I have full confidence in CloserStill's ability to take UKI Media & Event's achievements to new heights as they embark on this exciting new focus on future transport and infrastructure sectors."
Commenting on the acquisition, Gareth Bowhill, CEO of CloserStill Media, said:
"We are thrilled to welcome UKI Media & Events into the CloserStill group. This strategic acquisition not only strengthens our size and geographical presence, but as a highly focussed and specialised group it now expands CloserStill into an exciting new vertical theme under Future Transport and Infrastructure. Future Transport and Infrastructure is experiencing significant disruption and innovation arising from digitisation, regulation, automation, and pressures to de-carbonise. Such dynamics allows us to tap into the tremendous further potential and expertise within UKI Media & Events highly specialised portfolio together with their talented team.
"We believe that uniting our collective strengths will enable us to unlock new opportunities to create a powerful platform that drives thought leadership and innovation in the transport and infrastructure space.
Together with Tony and his team, we will build upon the incredible platform that UKI Media & Events has built and create an exciting future both for the business and the industry communities it serves."
[END]
Press Contact: Rachel Kilmartin, Senior Communications Manager, r.kilmartin@closerstillmedia.com
About CloserStill Media:
CloserStill Media specialises in high-value, content-driven events and the nurturing of B2B or professional communities. The company operates events across a wide range of sub-vertical sectors within Business Technologies, Healthcare and Future Transport and Infrastructure across the U.S., Europe and Asia, with operations and 600 staff in the U.K., USA, Germany, Spain and Singapore.
About UKI Media & Events:
Founded in 1991 by Tony Robinson with almost 100 staff based in Dorking, UKI Media & Events is one of the world's leading events and media business specialising in the transportation sector. Awards and accolades have included a much prized 'PPA International Business Magazine of the Year Award'; being included twice in the prestigious 'Europe 500 Fastest Growing Companies' and being listed 32nd in the Sunday Times 'FastTrack UK 100 Companies'. The company runs its shows worldwide with Europe as its main focus, significant shows running annually in China and USA and events also being held in India and South Korea. Some of its leading events include Passenger Terminal Expo, (the world's biggest airport design show); Automotive Testing Expo, (a global series of five shows); Tire Technology Expo, the premier global tire design and manufacturing technology event held annually in Hannover; outside of transportation, Parcel+Post and the Meteorological Technology World Expo are run in association with divisions of the United Nations.