19 Sep 2023
CloserStill Media acquires fast growth Hydrogen and Carbon Capture Technology global event series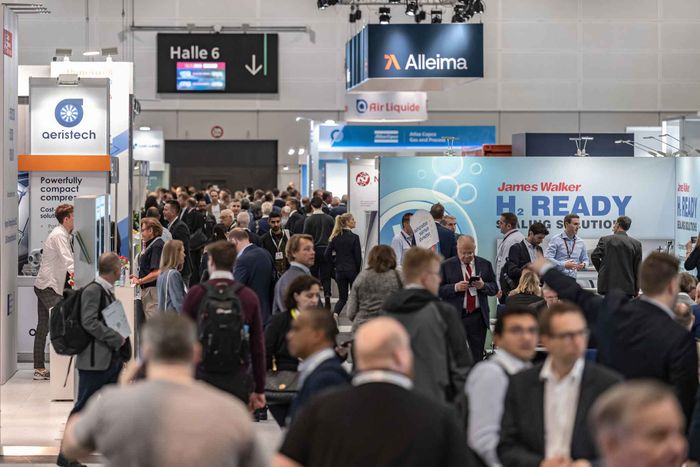 CloserStill Media, the producer of market-leading business events, exhibitions and conferences, has acquired a majority stake in the rapidly growing and award-winning Hydrogen Technology Expo and Carbon Capture Technology Expo events in the United States and Germany. Terms are not disclosed.
The global events become the latest additions to CloserStill's newly established Future Transport and Infrastructure Group, following its recent acquisition of UKI Media and Events, and the latest initiative of its ambitious expansion programme into the United States and continental Europe.
Launched in 2021, the co-located Hydrogen Technology Expo and Carbon Capture Technology Expo events take place annually in Houston (June) and Bremen, Germany (September) and have enjoyed exponential growth as industry increases its focus on, and investment in, decarbonisation.
The events are currently the world's largest showcase for hydrogen and carbon capture technologies, fuel cells, materials, components, and engineering solutions for energy production and industry usage.
Last week, the Hydrogen Technology Expo Europe scooped two honours at the Exhibition News Indy Awards: the 'David and Goliath' and 'Bravest Launch' awards.
The upcoming third edition of the shows in Bremen on 27-28 September comprises of more than 525 exhibitors and an anticipated attendance of more than 8,000 industry delegates and expo visitors. The show will move to Hamburg from 2024.
The second edition of the US shows in Houston, Texas in June 2023 drew an industry audience of almost 5,000 delegates and attendees and more than 300 exhibitors.
Founder and CEO Mike Robinson and his team at organiser Trans-Global Events will remain in Guildford. Commenting on the new partnership with CloserStill, Robinson commented:
"We are proud to have created the largest and fastest growing events in the exciting hydrogen and carbon capture technology space. We are delighted about the opportunity this partnership brings to us. CloserStill understands our vision and supports our mission. We believe that CloserStill's pedigree in growing technology-driven events around the world, their commercial expertise and thoughtful approach to building audiences combine perfectly to help us further accelerate growth of our hydrogen and carbon capture events."
Commenting on the acquisition, Gareth Bowhill, CEO of CloserStill Media, said:
"We are very pleased to welcome the shows and Mike and the team into CloserStill's Future Transport and Infrastructure Group. The roll-out of this series has been among the most exciting event launches in the post-Covid era anywhere in the world, and so we are proud to be working with Mike and his talented team to help fulfil their ambition of creating a global portfolio of the largest and most important events to serve the hydrogen and carbon capture technology sectors.
"We look forward to helping these events further scale and increase their importance to the rapidly advancing international hydrogen value chain."
[END]
---
Press Contact: Rachel Kilmartin, Senior Communications Manager, r.kilmartin@closerstillmedia.com
About CloserStill Media:
CloserStill Media specialises in high-value, content-driven events and the nurturing of B2B or professional communities. The company operates events across a wide range of sub-vertical sectors within Business Technologies, Healthcare and Future Transport and Infrastructure across the U.S., Europe and Asia, with operations and 600 staff in the U.K., USA, Germany, Spain and Singapore.
About the Hydrogen Technology Expo / Carbon Capture Technology Expo events:
Hydrogen Technology Expo, and the co-located Carbon Capture Technology Expo series were launched simultaneously in Bremen, Germany, in 2021 by Trans-Global Events - a leading independent exhibition and conference organiser specialising in sustainability, circular economy, and renewable energy markets. Following the highly successful launch in Europe, Trans-Global Events went on to launch the events in North America, taking place in Houston for the first time in June 2022. During 2023 the events in Europe have experienced strong growth, with a 178% increase in exhibitor numbers in Europe, and 223% increase in North America. With the European show completely sold out for 2023, Trans-Global Events recently announced the signing of a new multi-year agreement with Hamburg Messe to host the event in Hamburg from 2024 onward.