18 Jan 2022
CloserStill Media Announces Partnership with Influence Group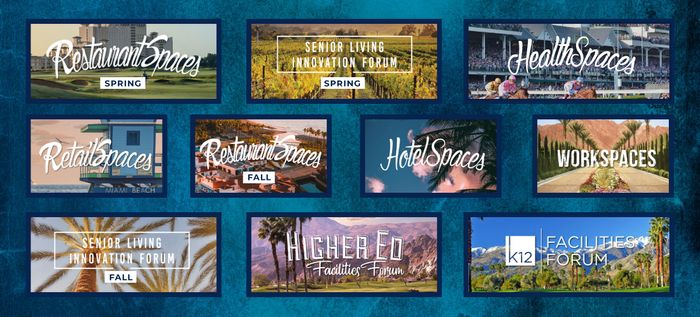 NEW YORK, January 18, 2022: CloserStill Media, the producer of market-leading business events, exhibitions and conferences, today announced it has partnered with Influence Group, the U.S. events business which brings together the major players in retail, senior living, food service, hospitality, workplace, healthcare and education.
The Influence Group team has a content-led portfolio of intimate buyer and community-led events which feature invite-only forums, 1-2-1 meetings and networking formats, supported by virtual roundtables and custom content.
Influence Group was founded in 2013 by managing partners, Michael Owens and Michael McCarthy, who between them have more than thirty years of experience producing business-to-business events and custom content.
"Partnering with the Influence Group team brings a unique set of skills and event formats to CloserStill Media, while allowing us access to new market sectors in North America, and we couldn't be more excited to welcome Michael and Michael, as well as their team, to the business" said Gareth Bowhill, CEO of CloserStill Media.
CloserStill Media is one of the fastest growing global events businesses, operating best-in-class business-to-business events throughout the U.S., Europe and Asia. The company delivers events across a range of industry verticals including learning and HR, enterprise technologies, eCommerce, healthcare and veterinary. CloserStill Media has experienced substantial growth in the U.S. since entering the market in 2017 through the launch of New York Vet and multiple other regional veterinary shows, as well as the acquisition of FocusZone in 2018 which established the group as the biggest provider of corporate learning and learning technology events in the U.S.
"Since our first time speaking with the Influence Group team we were excited about the differentiated way in which they serve their communities," said Dan Read, Senior Vice President of CloserStill Media U.S. "The Influence Group team shares our passion and values in delivering best-in-class events, and we look forward to working together with them."
"We couldn't have imagined joining forces with a better company and are proud to partner with CloserStill Media," stated Michael Owens and Michael McCarthy, Co-Founders of Influence Group "We look forward to bringing our knowledge and passion for bringing people together to our new partner to help reach even more business leaders with quality content and meaningful networking."
Influence Group will retain its existing operating structure with Michael Owens and Michael McCarthy leading the business as managing partners working alongside CloserStill Media's U.S. leadership.
About CloserStill Media
CloserStill Media specializes in high value, content driven events and the nurturing of B2B or professional communities. The company operates events across a wide range of vertical sectors in the U.S., Europe and Asia, with operations in the U.K., New York, California, Germany, Spain and Singapore. Our portfolio includes some of the fastest growing, and often award winning, events including the DevLearn, London Vet Show, Cloud Expo Europe, New York Vet, The Pharmacy Show, Learning Technologies and The Dentistry Show.
CloserStill is the fastest growing exhibition organizer in international markets according to the eighth annual Sunday Times International Track 200. In addition, the Financial Times FT1000 Index named CloserStill the fastest growing exhibition organizer in Europe. CloserStill's ranking is the highest of any exhibition organizer since the Sunday Times Fast Track series inception.
In the last 10 years, CloserStill has been repeatedly recognized as a leading innovator with its teams and events winning multiple awards (over 50 in total) including Best Marketing Manager—five years in succession—Best Trade Show, Best Launch Exhibition, Best Brand Extension, Rising Star—two years in succession—Best Operations Manager, Best Sales Person, Management Team of the Year and was voted 'Most Respected Company of the Year' at the 2016 Association of Event Organizers Excellence Awards.
Media Contact:
Georgie May
Corporate Communications Manager
About Influence Group
Influence Group produces invite-only leadership forums, virtual roundtables and custom content for business leaders in a variety of industries. Our unique event formats are designed to ease people out of their comfort zones to encourage open and candid dialogues around issues that are critical to business success. The opposite of a trade show, Influence Group events are intimate, personable and centered around building meaningful relationships.
Media Contact:
Nicole Francisco
Coyne Public Relations
973-588-2000