19 Jul 2022
HR Technologies France - A brand-new exhibition and conference dedicated to the future of the HR function, filling a much-needed gap.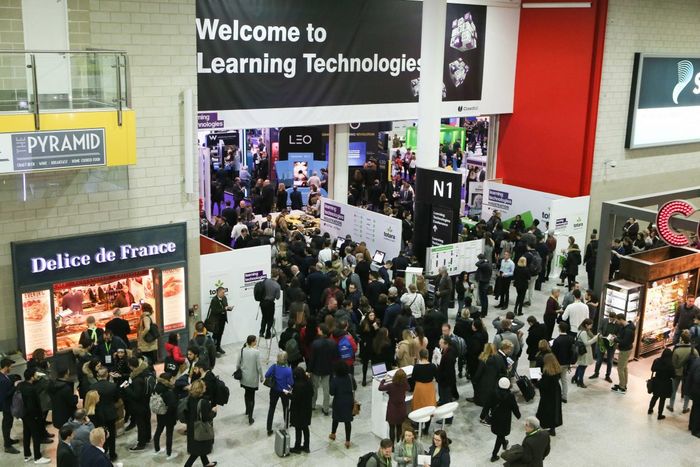 After the successful launch of HR Technologies UK, CloserStill Media, one of the fastest-growing event organisers globally, and Parlons RH, the leading media source for HR and management professionals, have joined together to launch HR Technologies France, an exhibition and conference dedicated to the future of the HR function. The event will be held in Porte de Versailles, Paris on the 1st and 2nd of February 2023.
The marketplace for HR technologies and services within France is vast, ranging from payroll, to recruitment, to employee benefits and many more. Until now, however, no existing event has been able to comprehensively address the technological challenges of the HR sector. HR Technologies France will bring together thousands of HR, Talent Management, Health & Wellbeing and Recruitment professionals to exchange ideas and discuss each industry's latest technological innovations. A high-level conference programme will be available free of charge to all visitors and will offer different experiential formats: live sessions, keynote speeches, case studies, round table discussions and workshops, each delivered by both HR decision makers and renowned HR experts.
Nick Powell, Managing Director of the HR Technologies brands, gives us his vision of the event: "The HR function is undergoing profound change. HR Technologies France's ambition is to become a community meeting place accessible to thousands of HR decision-makers, to discuss and review the technologies shaping the future of their profession."
Powell continues: "HR Technologies France will be the marketplace where solution providers can meet with major clients/HR decision-makers, generate leads and do business in an environment that promotes technological innovations." He concludes: "The conference programme will enable each professional to learn about emerging trends in the sector and to learn about innovative HR technology strategies being implemented within large companies."
Thomas Chardin, Founding Director of Parlons RH, shares his enthusiasm about the event:
"We are particularly happy about this partnership with CloserStill Media and to be able to launch this great event in France. At Parlons RH, we are committed to a bold and modern HR function. It, therefore, seemed essential to us to address the major issue of HR technologies and digital innovations during a dedicated event, which should enable HR professionals to fulfil their HR mission to a higher level."
The event has also been welcomed with enthusiasm by prominent decision-makers in the sector, including Mathilde Le Coz, Mazars' HR Director in France and President of the HR Lab. Le Coz expresses, "This is exactly the kind of event I am looking forward to, like many other HR professionals in France. It is the perfect place to find digital HR solutions adapted to the needs of today's professional environment".
HR Technologies France will be co-located with Learning Technologies France, the leading exhibition dedicated to Digital Learning & Development, which brings together more than 7,500 digital training professionals, 240 exhibitors, and 150 conference sessions each year. Each visitor will have free access to both exhibitions owing to the synergetic relationship between human resources and digital learning.
Attendees to HR Technologies France are expected to cover job titles ranging from CHROs and HR Directors to Heads of Recruitment, IT Managers and VPs of People & Culture, among many others within HR, recruitment, and tech. The event's exhibitors, of which there are expected to be over 100, will offer technological solutions within the areas of Operations & Services, Recruitment & Talent Acquisition, Talent Retainment & Nurturement and Corporate Health & Wellbeing.
Industry leaders such as LinkedIn, Cegid, Cornerstone and Oracle have already confirmed their participation as exhibitors and sponsors.
Stand bookings for exhibitors are now open. The HR Technologies France team is at your disposal.
CloserStill Media Contact:
Julia Clarke, Senior Marketing Manager, HR Technologies France
+44 7766 036 169
j.clarke@closerstillmedia.com