25 Oct 2021
Occupational Health and Safety Smart Event at the Zukunft Personal Nord 2022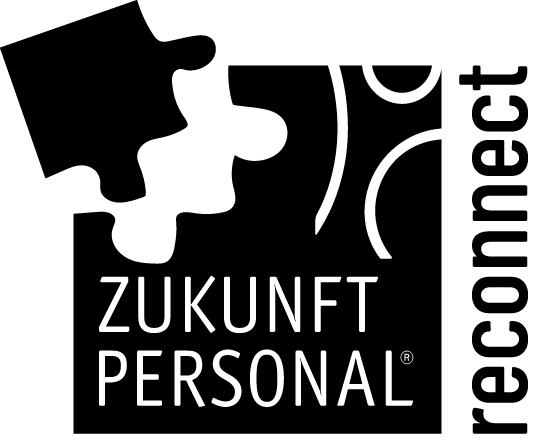 From 03-04 May 2022, spring Messe Management GmbH hosts the 10th Zukunft Personal Nord in Hamburg. The renowned HR trade fair offers decision-makers and trade visitors exclusive insights into all important aspects of HR, from recruiting, training and digitalisation to leadership, workspaces and corporate health and wellbeing. For the first time, spring and the Karlsruhe-based trade fair and congress organiser Hinte are cooperating, dedicating an exclusive trade fair area to modern occupational health and safety.
With over 4,000 decision-makers, executives and HR managers the ZP Nord expects the who's who of the HR industry in Hamburg next year. With the combination of trade fair with a market overview of the latest trends and developments and an exciting accompanying programme with keynotes by renowned experts and more than 150 presentations, the event offers a wide range of opportunities for knowledge transfer and networking.
Occupational health and safety are the topics of the hour. Since the start of the pandemic, they have gained importance in the public consciousness. The two trade fair professionals Hinte and spring are therefore certain that they have their fingers on the pulse of the time with the "Occupational Health and Safety Smart Event" at ZP Nord 2022.
"Many of our exhibitors from the north have booked the regular guest appearances of Arbeitsschutz aktuell in Hamburg or Berlin. But Corona has brought the traveling concept of Arbeitsschutz aktuell to a standstill. The next trade fair and congress will be held in Stuttgart in 2022. We are therefore very pleased that we are able to offer such an innovative and attractive alternative to the northern community with the "Occupational Health and Safety Smart Event" in Hamburg," emphasises Christoph Hinte.

In the new exhibition area, the organisers expect around 60 exhibitors who will present innovative products and solutions from the fields of ergonomics and workplace design, occupational health and safety, health and hygiene, software/IT, prevention and accident prevention, personal protective equipment and corporate fashion. Trade visitors can also expect expert lectures, talks, presentations and plenty of best practice. The "Occupational Health and Safety Smart Event" is hybrid and combines live leads with digital leads for optimum reach of the target group. Exhibitors and visitors easily get in touch through different channels. Efficient lead generation during and after the trade show is guaranteed.

In terms of content, the "Occupational Health and Safety Smart Event" focuses on logistics and thus picks up on the industry focus of ZP Nord introduced in 2020. With more than 280,000 employees, this sector is the most important economic driver in northern Germany.
"Zukunft Personal Nord and "Occupational Health and Safety Smart Event" are a "perfect match". Our focus topic logistics is inextricably linked to occupational health and safety. In the fields of human resources and recruiting HR experts and maintenance managers have to deal with preventive measures more and more intensively and comprehensively. "The Occupational Health and Safety Smart Event" specifically complements the HR value chain of ZP Nord with this topic and thus offers all exhibitors, visitors and partners an intelligent all-round package," emphasises Astrid Jaeger, Managing Director of spring Messe Management GmbH.
About Zukunft Personal Nord
Zukunft Personal Nord is the meeting place for the HR community in northern Germany. The Hamburg event focuses on the trends of tomorrow's working world with reference to the current requirements in the region. Decision makers, executives and HR managers meet at the trade fair for exchange and networking. Diverse programme contents and interactive formats offer visitors high-quality knowledge transfer and make Zukunft Personal Nord the hot spot of the HR industry. Link to more information: https://www.zukunft-personal.com/de/events/zp-nord/
About spring Messe Management GmbH
spring Messe Management is the European market leader for expos, events and conferences in the areas of recruiting & attraction, operations & services, learning & training, corporate health and future of work. Thanks to many years of expertise and sustainable customer orientation, the brands Zukunft Personal and Corporate Health Convention are the driving force for current trends, innovations and management developments. spring Messe Management GmbH is a subsidiary of CloserStill Media Ltd.
About HINTE Messe- und Ausstellungs-GmbH
HINTE Messe- und Ausstellungs-GmbH Karlsruhe is one of the leading private trade fair and congress organisers for live, hybrid and digital events in the German-speaking region. Since 1972, HINTE has been the organiser of the occupational health and safety trade fair ARBEITSSCHUTZ AKTUELL.