01 Apr 2021
The UK's new and dynamic virtual event for the Oncology community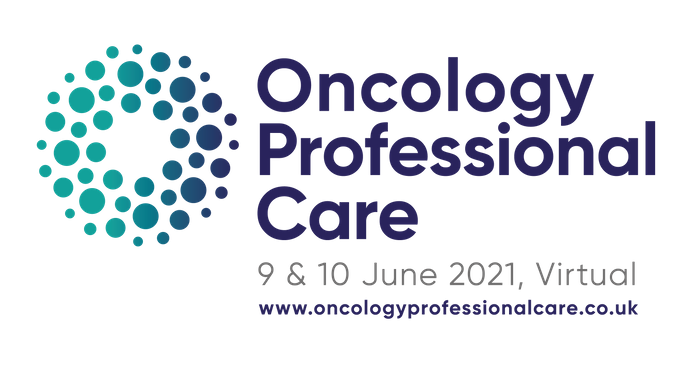 Free-to-attend for NHS and private healthcare professionals, registration is now open, click here to register for your place.

With support from NHS England and NHS Improvement, Macmillan Cancer Care, Cancer Research UK and several leading Cancer Alliances, the two-day educational programme will explore new developments and policy updates, share best practice around current challenges, and spotlight new treatments, products and services available to the NHS.
The online programme includes over 30 hours of content, focused on restarting and recovering cancer services in England following the COVID-19 pandemic and sharing best practice. This content is carefully curated into four streams:
Keynote
Improving early detection and diagnosis
Advanced cancer treatments and technologies
Transforming cancer care pathways
Session highlights include:
Recovering from Covid-19: Getting the NHS Long Term Plan back on track
Exploring the impact of new health legislation on cancer care
Rolling out Rapid Diagnostic Centres: Assessing progress so far
How has Covid-19 impacted and altered our priorities for cancer diagnosis and treatment in the UK?
Harnessing genomics to drive a step change in personalised medicine
Responding to a pandemic: What have we learned in the past 12 months to inform our future thinking?
The full programme can be viewed at: https://www.oncologyprofessionalcare.co.uk/conference-programme
This virtual event will provide attendees with insights into innovations and new technologies that will improve treatment options and help detect cancers earlier. Exploring the most up to date content and the major challenges, attendees can pick and choose sessions to watch and participate in throughout the two days.
Oncology Professional Care is the latest addition to CloserStill Media's award-winning medical and healthcare portfolio and offers sponsors a direct route to senior oncology healthcare professionals – the very people responsible for deciding which medicines, products and services are used in the care and treatment of their patients.
About CloserStill Media
CloserStill Media, specialise in global professional events within the healthcare and technology markets. The healthcare portfolio includes some of the UK's fastest-growing and award-winning events, such as Best Practice, The Clinical Pharmacy Congress, The Dentistry Show, The Pharmacy Show and Acute & General Medicine.
It is a market leading innovator. With its teams and international events, it has won multiple awards, including Best Marketer – five times in succession – Best Trade Exhibition, Best Launch Exhibition, and Sunday Times Top 100 Companies to Work For – four years in series – among others.
CloserStill Media delivers unparalleled quality and relevant audiences for all its exhibitions, delivering NHS and private sector healthcare professionals from across occupational therapy, pharmacy, dentistry, primary and secondary care with more than £16m worth of free training.