An Interview with Marketing & Content Director, Sophie Baker-Davis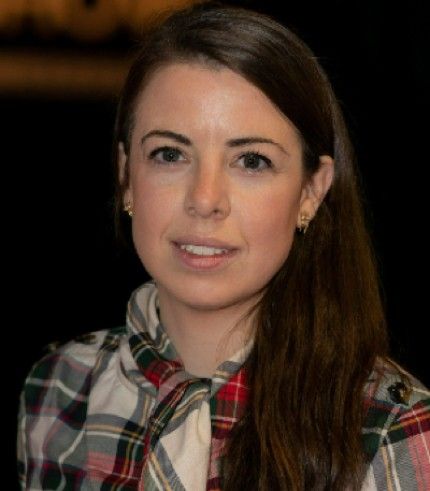 Tell us a bit about your background.
The most transformational change during my childhood was moving to Switzerland as a family. At the age of 11, I was suddenly transported from a small town in Wiltshire to living in Geneva. Going to an international school with 110 different nationalities and skiing during PE lessons was just incredible.
I later went to Newcastle University where I did an undergraduate degree in History, a subject I was passionate about from a young age. I spent four years in total in the North East of England, as I went onto do a Master's Degree in Business Management at Durham University. This is where I met my husband, who was studying there and from the US.
When did you join CloserStill and what made you want to join the company?
I finished my Master's in 2010 and it was a tough time to move out of education and into the job market because the UK was still in recession. Initially, it was really disheartening because I went for tens of interviews as a graduate and the response was always 'we need someone with a year or two of fulltime experience.'
So, my next step was to find some stellar practical marketing experience and through a contact in my school alumni, I found an amazing event entrepreneur called Maggie Meer. She was a one lady-company organising an event called Cloud Expo Europe and needed marketing support. We shared an office in Harefield by a duck pond, and this immersive experience was my first step into the world of exhibitions.
Day one of my role as a 'Marketing Intern' consisted of being tasked with targeting 1,000 technology decision makers to attend Cloud Expo Europe, a target of 2,000 registrations, with four weeks to go. There was no marketing budget so this is where my passion for building and developing relationships with contra partners started. Leveraging our speakers and exhibitors for their own content was also a huge driver for engagement and conversion on social platforms, Twitter being the leader in 2010!
I joined CloserStill Media as a Marketing Assistant, the second marketer in the business, when CSM acquired Cloud Expo Europe in April 2011. My role expanded quickly to grow the Technology Portfolio through launches and acquisitions to the global portfolio we have today spanning London, Singapore, Paris, Frankfurt and Madrid.
Congratulations on the successful London Tech 2022 event, your Mainstage Green Room was a huge hit, what was the strategy behind this initiative and what was your inspiration behind this?
We have taken the opportunity, over the last few years, to reset our marketing and content strategy for the London Tech flagship event. This has involved devising a new audience segmentation process, based on extensive research from all our stakeholders and a deep dive into historic attendance. What came out of it was the desire from exhibitors to access an audience of technology strategy leaders.
Hence, the relaunch of Tech Show London, we refreshed the brand, we invested in the content, and we approached the audience in a much more targeted and sophisticated way. The Mainstage programme was all about us investing in the next level of content and showcasing themes from across the 4 event brands.
Having Sir Tim Berners Lee (Inventor of the World Wide Web) as a headliner set the stage for what we wanted to achieve. It wasn't just about bringing in those tech, strategic leaders, it was also about building confidence around the brand, and the proposition for all our event stakeholders.
When bringing speakers like this on board, you can't just funnel them through our exhibition, they'll get lost in the show. This sort of calibre of speaker is used to a certain experience, and this was where the Green Room initiative came from. What looked good for me was that they would come away from the event thinking 'that was brilliant' and want to do it again -- even if it's not them and they refer someone else through word of mouth. It improves our reputation within this competitive industry.
That was my idea behind the Green Room. We wanted to treat them to an exclusive networking area, clearly show them how valued they were. We also didn't want them just popping into the event and out again for their 30-minute talk, we wanted them to walk around the show, see some of our clients, attend different sessions, and ultimately convert them to attendees. That is really the most effective way to deliver a C-level audience at an exhibition and event format like this.
In terms of how it looked, the inspiration was Ronnie Scott's Jazz Club. I went there a couple of years ago for a Heads of Marketing breakfast, and just immediately loved it; the atmosphere, how cosy it felt. It was all-round very cool. Working with Cheryl, we made the dream a reality, spending late nights trawling through velvet high stools, designing UV bespoke signage, reviewing frames for the Mainstager's headshots and choosing which trendy craft beers and G&Ts should be in the open bar.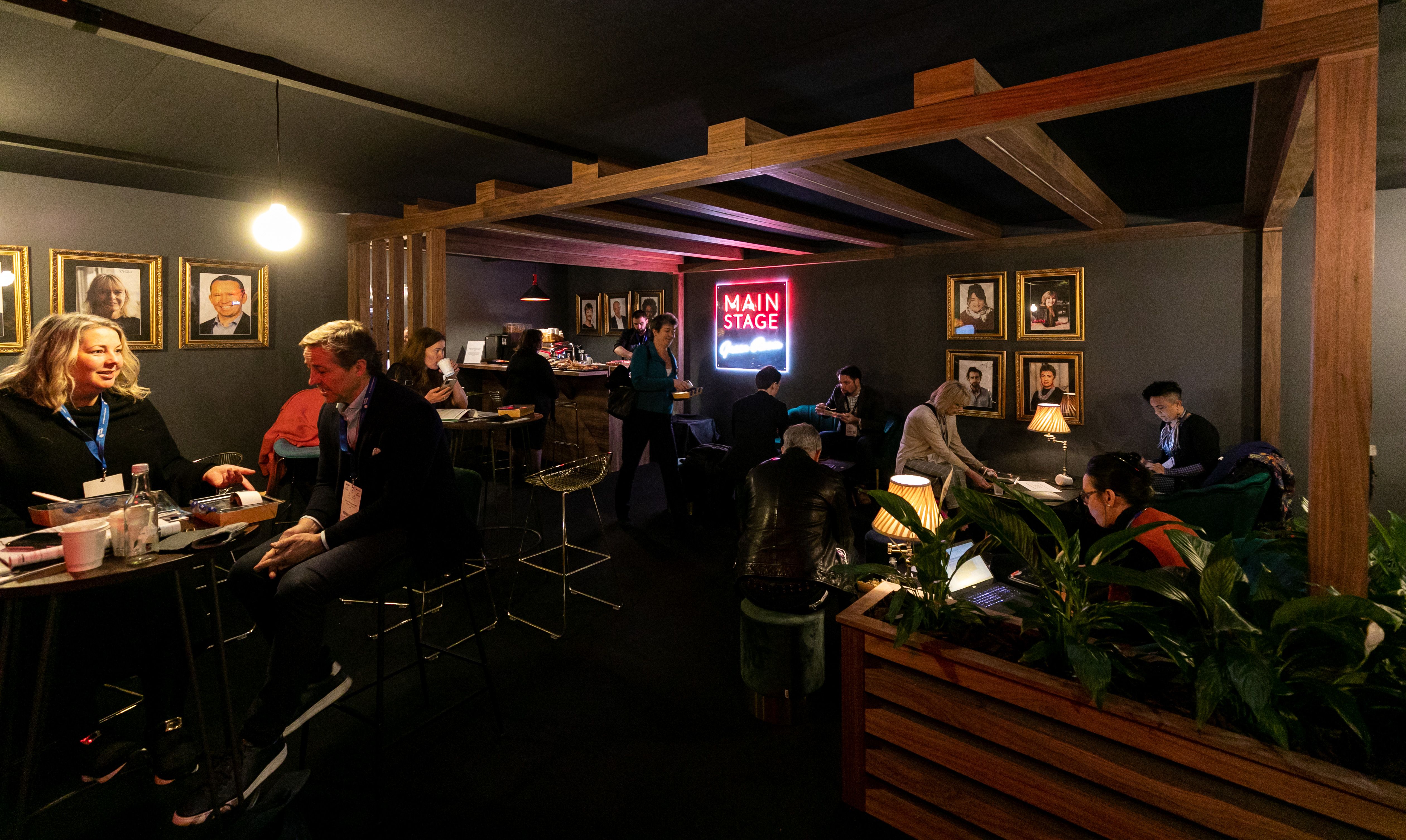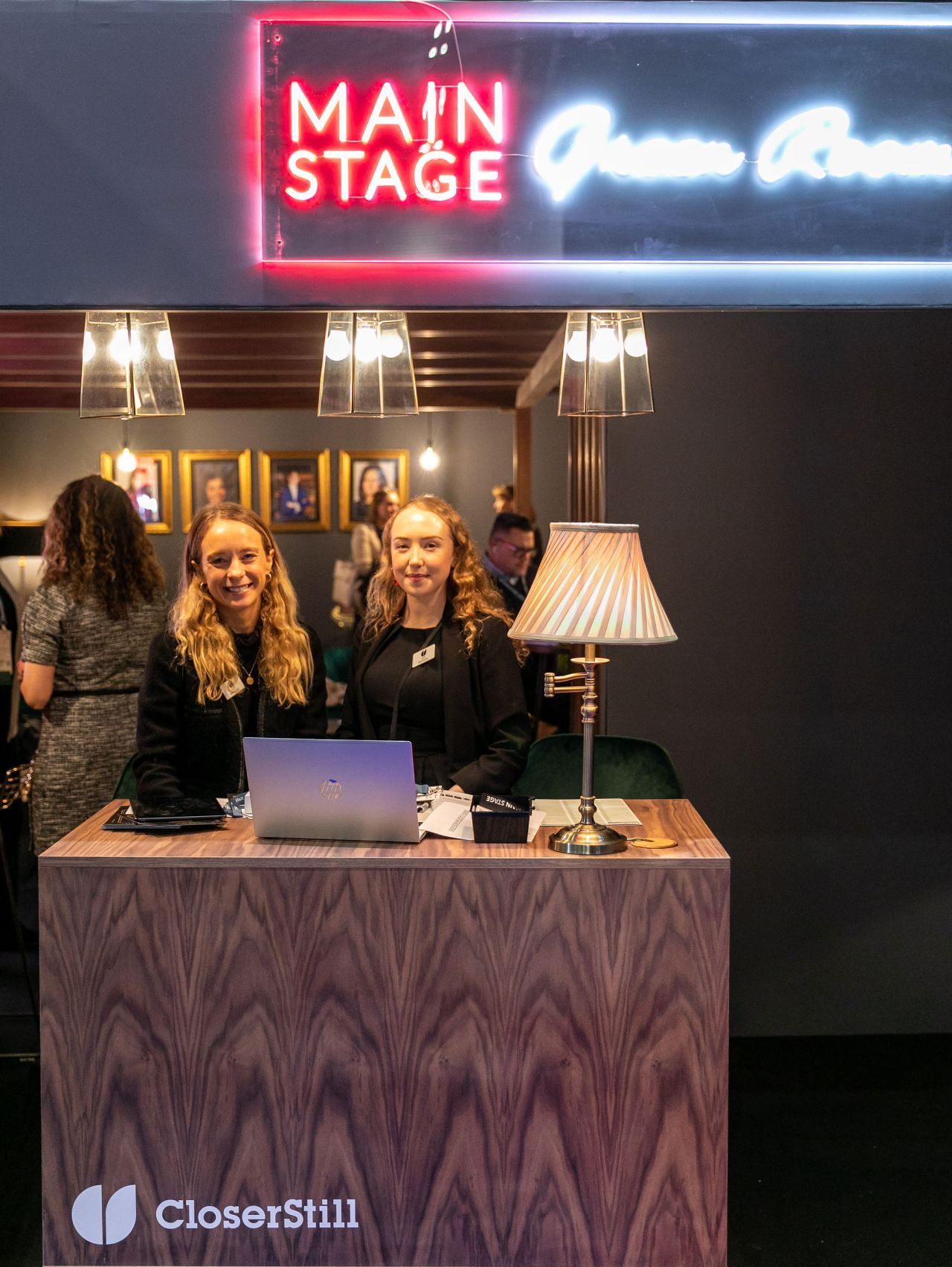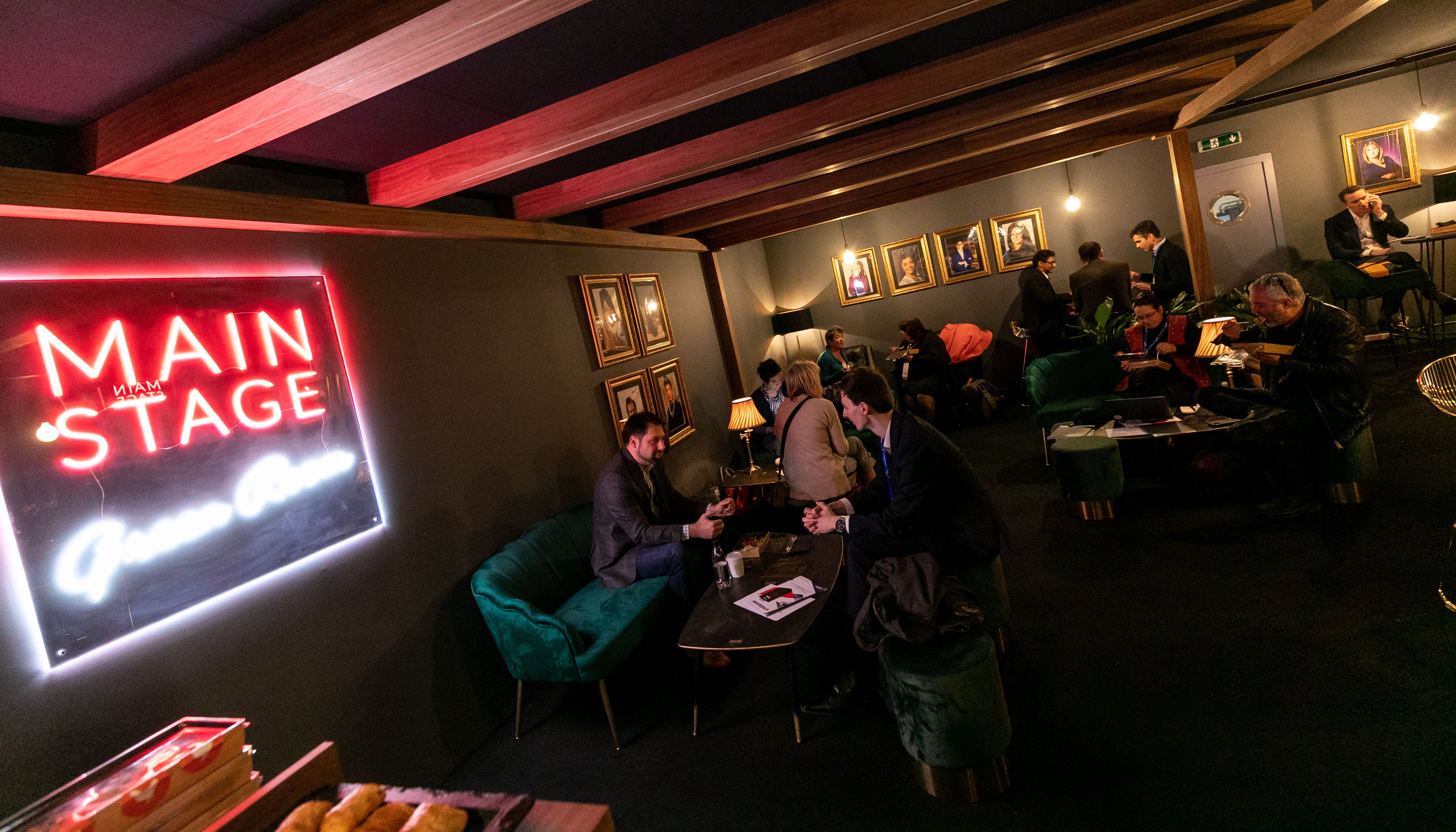 Tell us an interesting fact about yourself?
My french bulldog Luna was the very first CSM office dog and the inspiration behind the 'dog friendly' environment we have today – thanks Alexia! She is rather special, but she is unfortunately on wheels after an accident a few years ago so is currently now training to be an 'ambassador for inclusivity' at local primary schools.
What are you most looking forward to this year at CloserStill?
I think it is all about building CSM back up to full strength post-pandemic and I am particularly excited about the new investments we've made in content and data. They are such key growth drivers for the business. I am most looking forward to continuing to be an advocate for our audience segmentation, working with the different departments from Commercial, Data, Digital to Marketing and Content to ensure that we deliver it successfully. Using the case study of Tech Show London 2022, to build knowledge on how this can improve our own understanding of the audience and deliver stronger and better leads for our clients.