An interview with our CEO, Gareth Bowhill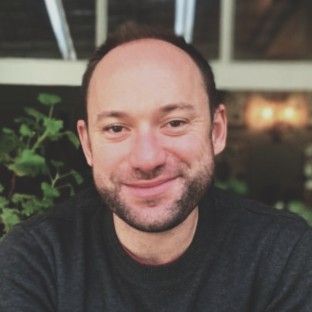 Where were you brought up?
I'm from Portsmouth in Hampshire and my hometown still plays a big part of my life. I've been a Portsmouth season ticket holder for 10 years so go back regularly (Pre-COVID). The team have had their day, it's not been easy watching them sink to the bottom of league 2!
What are your other interests outside of work?
Portsmouth Football club uses up far too much time…but apart that, I would say I am a bit of an outdoors kind of person, I enjoy hiking or skiing and if I can get away to the mountains, I'm a happy guy.
How did your career start?
I went to Warwick University to study Economics and Maths. When I finished University, I trained to be an accountant, and I qualified in the start of the 2008 financial crisis. I always wanted to move to London but it was a really tricky time, so I ended up in working in Reading and Edinburgh, which was interesting. I ended up in transaction services, doing M&A and due diligence which has played a big role in my career to date.
Where did your interest in events come from?
I was sent on assignment to a small agency in west London, that specialised in hospitality - working on the 2012 London Olympic games. They had this really interesting story: they were two Ski instructors who ended up starting their own business and they had two plans; one, they wanted to have this amazing 2012 working on the Olympics, and two, they wanted to sell the business. So, I was hired to help build a business plan and plan how they might sell the business.
Prior to this, I thought that maybe my career might stay on the advisory side in a much more corporate role, but the agency was a completely different environment and I really enjoyed it.
In the end, they offered me a job. I threw the career plans that I had out the window and took a gamble and it did not disappoint. We had this amazing 2012 and I was heavily involved in the Olympics – it was a really special experience, the whole build-up, the opening ceremony and the games themselves - I was really lucky.
Then as planned, we sold the company, to a listed company within the B2B sports marketing practice, who I ended up working for, and was able to go on and work at the Brazil world cup and Russian winter games in 2014.
This is how I entered into the B2B event world.
How did you end up at CloserStill Media?
Fast forward to the end 2018 going into 2019, I was working for Providence and I had observed that they had bought CloserStill, and knew how highly regarded the company was in their eyes. As soon as the opportunity arose, I jumped at the chance at working at CloserStill.
What is your hope for CloserStill 2021?
Of course my hope is that 2021 is a year of recovery and getting the business back on plan. Whilst there here and now tends to be all consuming, I think it's really exciting to think about the future, our physical shows are always going to be key to us, but alongside new virtual/hybrid events and webinars as well, plus potential in new launches & acquisitions – it's going to be really interesting to see the opportunities these bring.