An interview with Steph James, HR Director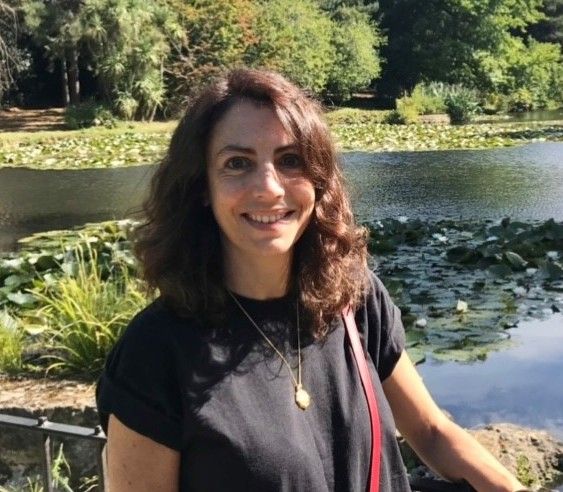 Where did your career start and where has it taken you?
I grew up in Norwich, I then went to University in Manchester, where I studied Economics and ended up saying there for about 12 years until moving to London, where I have been for 16 years.
After University I worked in recruitment sales, which I did for several years, including recruitment for the Fashion and Retail sector. It meant I got to travel across Europe to visit some interesting clients and I also attended my first Exhibition, Bread&Butter, a fashion trade show, which at the time was in Barcelona. It was great introduction to the world of events and a lot of fun. 
While working in recruitment it meant I was working closely with HR teams and decided I wanted to take my career in this direction. I had made some contacts at Debenhams and using my recruitment sales skills managed to get myself a job there working in their HR team. I was there for about 2.5 years before I found out about a role at ITE (now Hyve) and thought the world of exhibitions sounded really interesting. I joined as HR Manager in 2012 and my role grew over the 8 years I was there, as the business evolved.
What attracted you to CloserStill Media?
I had heard about CloserStill through working in the industry and when I found out they were going to be looking for someone to come on board to lead the HR team I thought it sounded like a great opportunity.
I have been with CSM for just over a year now, which has flown by. It is certainly not the year we anticipated, and I didn't expect to be meeting the majority of my new colleagues on Zoom calls but I am really looking forward to meeting more people in person as restrictions lift and we can return to a bit more normality.
How was your Lockdown spent?
My lockdown was spent at home in North London. I am a huge fan of the outdoors and have some beautiful places nearby, so spent my time doing lots of walks and bike rides which kept me sane.
And I am sure like many other people, I fully utilised my Netflix subscription, I really recommend - Anthony Bourdain's Parts unknown series if you want to find out about local culture and cooking!
I did also try to improve my cooking skills, which involved making my first ever cake – a lemon drizzle, which turned out better than I expected! Although I enjoyed the cooking and baking experience, I am not in any way a cook and therefore very happy that we can now return to restaurants!
What are you most looking forward to as restriction ease?
I am looking forward to going back to my indoor spin classes and spending time with friends and family.
Also, holidays – the sunshine we have had recently has really made me want to go on holiday. I did have a trip to Sri Lanka planned last April, which obviously did not happen, I would really love to rearrange as I love the country. But I do have a trip to Spain booked in June, so fingers crossed I will have holiday soon!