An Interview with Founders of Influence Group, Michael McCarthy and Michael Owens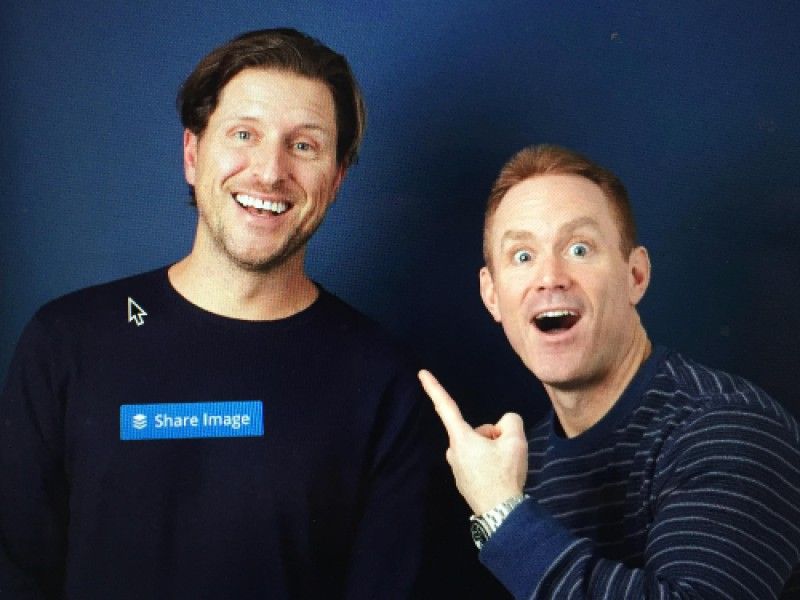 Tell us about your background
Michael McCarthy: I grew up outside of Hartford, Connecticut, and I attended the University of Connecticut, where I got a degree in economics and finance. Back in the day, Conneticut was known as the insurance capital of the world back in the day, so when I graduated, I started working with an insurance company that moved me to New York City where I became an outside wholesaler.
I stayed in financial services for many years until a friend of mine had said, "there are these guys that started an event company looking for a sales leader" and asked me whether I would be interested. At the time, I figured I would check it out. One thing led to another, and this was where I first met Michael Owens.
Michael Owens: I was born and raised in New York City, but moved to Austin, TX last year. I got into the events industry, like a lot of people accidentally, by seeing an interesting job ad as a conference producer. I had worked for several events companies over the years but decided to join a startup events business with a 1:1 format and that's where Michael (Owens) and I first met, what would end up being 10 years of workng worked together for over 10 years.
We eventually decided to go out on our own, agreeing "we are doing this pretty well, we can do it better and under our own brand". This is when we started Influence Group, and we've been at it for 9 years now.
How did you start your career in events and how did Influence group begin?
Owens: When we first started, we always kept that mentality that this could blow up any day. That's probably not the right thing to say, but that's how Mike and I made up. This was especially true for our first events. There was a lot of anxiety, about whether we were going to be able to pull it off. We knew that we could, but it wasn't until we held three successful events in the first year that we exceeded our expectations, not only from a revenue perspective, but also from the feedback we got from the industry.
What are some of your earliest memories of Influence group?
McCarthy: I'll give him a little credit, Owens is very good at producing, and I'm very good at sales. But when you want to create a company, there's a big learning curve. Who's going to be our accountant? What's going to be our database? Who are our first hires? How do we pay staff? There was so much, it's not for everybody to go down that road. I remember in the fall of 2013, I would call potential sponsors and tell them about the event. They would ask me, When is it? and I'd say "When do you want it to be?" (Joke). I remember getting that first client on and kind of piecing it together. Before we knew it, we had a nice little company.
It was exciting, in the beginning, even trying to come up with the name, and asking ourselves what kind of a company are we going to be? An S corp? How does that work? It's also interesting how many people come out of the woodwork as you become more successful, all wanting to be a part of it.

Owens: I always like to say that we faked it until we made it. But I believe that's how most successful businesses are started. Getting the first customers to say "Hey, I'll sponsor this event" was when me and Mike were like, oh, wow, this is a real company now.
What excites you most about the future of Influence Group?
McCarthy: We are at a point in the company where we've got an awesome team and a great portfolio of events that touch a lot of strong markets. A lot of the markets that we're currently in have come as a result of existing sponsors saying, "Hey, guys, you do a great job in retail, you should be doing this in hotels, or for restaurants". So our portfolio has grown organically. and through referrals with our existing customer base. However, there are a lot of markets that we're not in. We're at the stage now where we wanted a partner to support and encourage us to enter new markets and geographies.
The team that we have is amazing. We wouldn't be where we are today without them. But we do realize that in order to see the new growth that we want, we must build a bigger team. This is why we know that CloserStill is going to be a great partner in that journey. We realised that you can only get so far on your own. So we are excited to have a partner in the next stage of growth for Influence.
Owens: Also, I love Curry and Beer, so having a legitimate reason to visit London excites me. I'm also a big music fan, so learning about the origins of the CloserStill name (Joy Division) from Michael Westcott was pretty cool.