An Interview with Tech Show London's Marketing Executive, Harriet Fawcett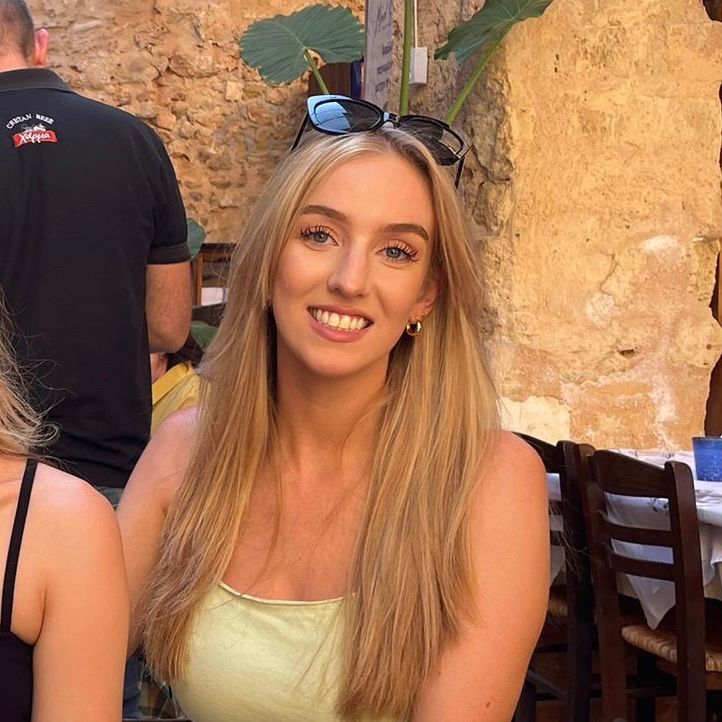 What did you study at University?
I studied Events Management at University of Greenwich between 2017-2021. The degree covered all aspects of the 'Events Industry', so I had a good understanding of different types of events, but didn't necessarily know which sector I particularly wanted to specialise in. We also covered all the different departments that make up events, such as Operations, Marketing, Sales, Finance etc - so I wasn't even sure which of these I wanted to go into.
The University would often promote different Graduate Programmes via emails, but many of them were unpaid or vague about what would happen after the programme took place. I saw the Graduate Bootcamp at CloserStill advertised and it stood out. The fact that it was paid-for, with hiring opportunities at the end of it, as well as offering experience in all departments of the company – it was perfect.
What was the Graduate Bootcamp like for you?
The Bootcamp was really good fun. I've worked in various Hospitality and Sales jobs from when I was 16, but this was my first experience of a 'proper job', in the corporate world with career opportunities. I remember distinctly coming in on my first day and was pleasantly surprised when the board came to welcome us and were so friendly and personable with us all. One thing I love about CSM is that we're all treated equally and there is no air or superiority in the company.
I made some really great friends along the way, I already knew a few of the grads from uni but after the two months, the entire group had bonded so well and we're all friends to this day.
I also really enjoyed how the Bootcamp was designed, we had the opportunity to work in each part of the company to give us a 'flavour' of each department. We worked across multiple shows, so we got a good feel for the entire company and the events they run - coupled with meeting and working closely with a lot of people in the company in a very short space of time. I liked the level of responsibility and trust we were given for the tasks we were completing and enjoyed the variety of the work we were given too!
What made you apply to join the Marketing Team?
As I mentioned before, during my degree we covered lots of different elements of the events industry so I came into the Bootcamp with a very open mind. I enjoyed working in each department and with each team, so it was more down to the actual tasks I was doing which swayed my decision.
I particularly enjoyed the copywriting and creative design elements in Marketing, which ultimately makes is not feel like work! I love the variety of the work in Marketing and the way it challenges me and allows me to use my creativity and own ideas. I feel I fit in well with the Marketing team, like I was already one of them from the start.
What have been your highlights since you started working at CSM?
For me, the highlights since working at CSM have definitely been the close friendships I've made, I've said before that there's many people in the company who I don't just consider as colleagues but genuinely good friends for life. When I'm getting ready for work in the morning I'm genuinely looking forward to seeing them and spending time with them in the office.
The overall energy and enjoyment you get from working at the company is great, I love how everyone is treated as an equal and there is a big 'family' feel here. From work parties, team activities etc, even when it's someone's birthday there's always a big fuss made of them with cards, presents and cake.
Whenever I've completed a piece of work where I've put a lot of effort into or excelled at, I always feel appreciated and acknowledged by my team. Having only recently been diagnosed with ADHD, I've always struggled throughout school in more ways that one. Since working at CSM I actually feel accepted and even praised for who I am!
What are you most excited about when it comes to the future of CSM and your role?
I'm most excited to see what my future has in store, to see my career progress, create better bonds with existing friends and create even more friendships!