Last 18 Months in Coventry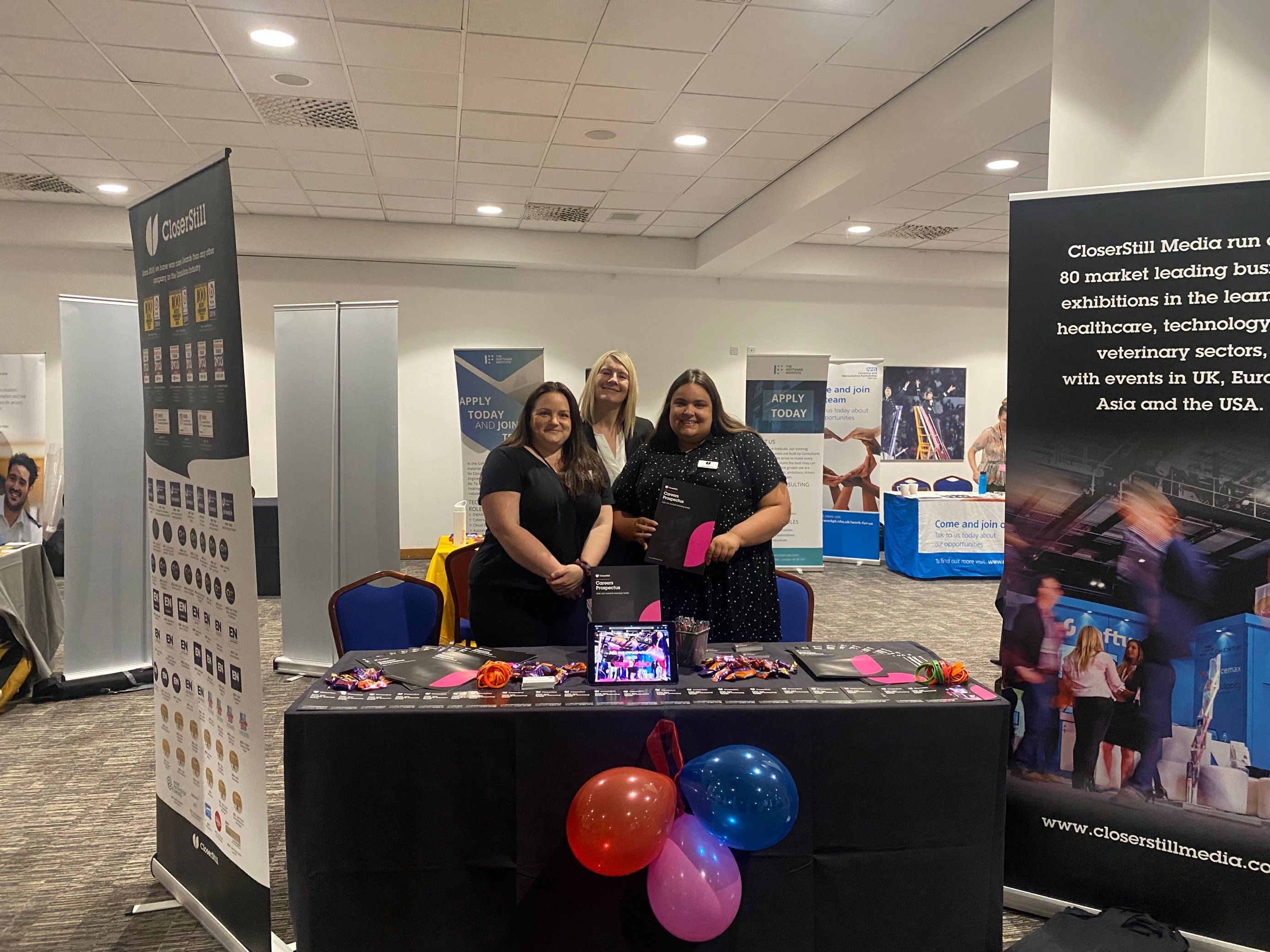 In line with the rest of the UK we have been through various lockdowns over the last 12-18 months. It's been a challenging time for all in the office moving to home working, but this is no different to the rest of the world! 3 lock downs and a cancelled Christmas later and we are now heading back into normality or at least the new normal….
UK sales increasing since March this year and Coventry sales team has been a big part of that! Coventry went back into the office from June on an ad hoc basis – and it was so good to get back to some face-to-face meetings. We are now all in the office three days a week and gearing up for the big event season ahead. We have plenty of space for any visitors from our other offices.
Best Practice, Respiratory, OPC and CPC – BP and RPC rolled from 2020 to 2021 and CPC rolled three times and opened its doors last week the first time for 2.5 years. OPC launched virtually this year with the first show in May.
Cash has always been a major part of Finance and the focus has only intensified since the beginning of the pandemic. The team has been working with sales to support the postponed events, maintaining cash where we could through reduced refunds, but also managing suppliers expectations on payments and still working to collect the cash on the virtual and future events. We have been forecasting and forecasting and reforecasting cash! It has become a huge part of the working week but the great news is that we have significantly exceeded expectations as a business which makes reporting to the banks much easier!
Project Komputation has also taken up a huge amount of finance time over the lock downs, try implementing a major ERP project from home! These projects normally have many heads around a table using post it notes around the room and white board to do proper thinking and planning – moving to homeworking and bedrooms made this so much harder however the team overcame the challenge and soon figured they could work even longer hours when at home – which certainly became a trend around implementation time in the UK and again supporting the overseas regions. The team still have work to do to on efficiencies and reporting but we are moving away from Project into Business as Usual and we are progressing to say goodbye to Michael Blythin - Project Manager and hello to Gareth Tongue – Interim Systems lead supporting Osman Sadique and Andy Dalton on Unit 4 and Prevero developments.
What we love about the new system in finance
Purchase order reporting – knowing what POs are out there and when we should expect to pay invoices (more business training coming)
Supplier and Customer reporting
Not having to add up lots of separate forecasts and month end reporting on excel that always broke!
Commitments report by event
Easy forecasting and budgeting
Easy reporting - More development is underway to

link to salesforce
enhanced board reporting
statutory reporting
Coventry Team has had several new starters – some joined just as we headed into lock down, others more recently…
Charlie McCutcheon - Sales Best Practice
Lucy Clarke - Sales Oncology Professional Care
Andrew Dalton - Reporting Manager (just before lock down)
Gareth Tongue - Interim Systems lead
Rhian Jones - AR Manager
Muhammad Siddiqui - Reporting and Consolidation Manager
We are recruiting for further sales people and a number of roles in finance so if you know of anyone who might wish to apply please do share the details.
As a team we feel like lockdown has brought us all closer together, not just within our teams but cross team working and also with the London and overseas offices! Zoom and Teams made it so easy for face to face through lockdown - so much easier to stay in touch and see human faces, which actually for the Coventry team (especially finance) tended to be a phone call or an email pre pandemic. Seeing everyone's home office, kitchens and pets and getting a sneak peak into their home lives brings people together and has made us stronger and more integrated with the rest of the business which we want to try and maintain! But now we can get back to face to face and bring improved team working to deliver better results. We have also started a running club on a Wednesday lunchtime to push some of the health benefits to office working by motivating each other to get fit!