HR Technologies UK Exhibition & Conference Launches, Filling Much-Needed Gap in UK Market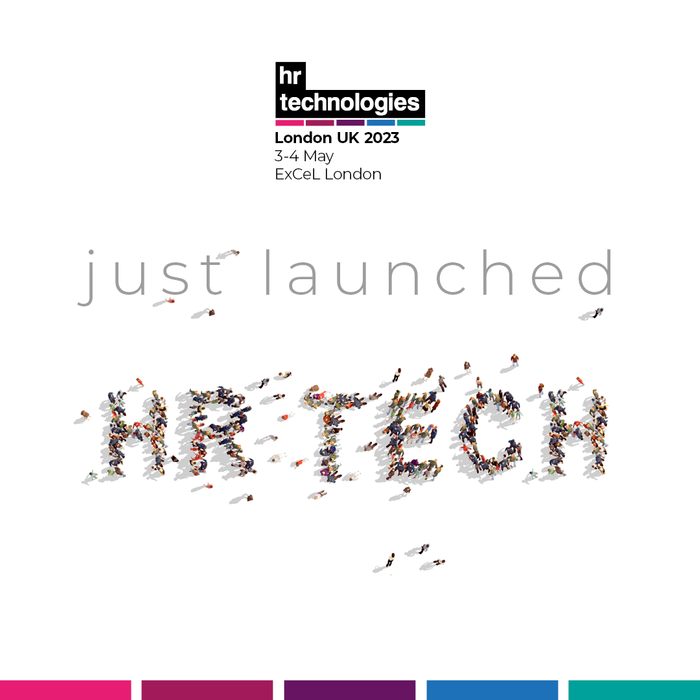 CloserStill Media has launched a new exhibition and conference, HR Technologies UK, taking place at ExCeL London on the 3rd and 4th of May, 2023.
The breadth of HR is rarely realised by those not in the space. The same goes for HR tech. From payroll, to recruitment, employee benefits, to wellbeing and beyond, there's a whole host of solutions for HR departments to worry about, all of which enable their business to operate to its full potential and ensure the highest employee satisfaction. Now, there's a place for them all to be found.
The UK is a huge market for HR and recruitment technology, but until now the market hasn't had an event solely dedicated to this technology and the future of the HR function. This is why CloserStill Media, an award-winning market leader in business exhibitions, has launched HR Technologies UK, an exhibition and conference focused on exactly this.
HR Technologies UK will bring together thousands of the UK's leading HR and recruitment professionals to discuss, deliberate and deliver the latest and greatest in HR technology. Along with free seminars and case studies, the conference will feature roundtables, panels and presentations from a wide array of thought leaders in the HR, recruitment and technology industries.
Nick Powell, Managing Director of HR Technologies, had this to say of the event:
"The transformation occurring in HR Tech is incredibly exciting. With a blend of HR decision-makers, global brands, technology buyers, and a show floor of technology suppliers providing tomorrow's HR solutions, we at HR Technologies UK aim to create an ever-evolving eco-system that will drive innovation, creativity, and shape tomorrow's workplace."
Powell continues, emphasising that for suppliers, "HR Technologies UK offers a direct route to decision makers and their teams – the very professionals responsible for deciding which products and services are to be used within their companies". Simultaneously, he adds, "our conference programme will feature some of the most exciting and disruptive brands and bring thought leaders together, to discuss the most pertinent topics that need to be addressed by organisations in the evolution of their HR operations."
Industry leaders have welcomed the event with open arms. Matt Hudson, People Director at Wagamama, praises HR Technologies UK as "exactly the type of event that myself and so many other UK people professionals have needed," adding that it will be "the perfect place to source people tech for the workforce of today."
HR Technologies UK will be co-located with Learning Technologies, an established event held by CloserStill Media, that this year hosted upwards of 9,000 visitors, 220 exhibitors and 200 speakers. Both exhibitions are free to attend, and HR Technologies UK visitors will also have access to Learning Technologies, and vice versa.
Attendees at HR Technologies UK are expected to cover job titles ranging from CHRO's and HR Directors to Heads of Recruitment, IT & Procurement Directors and VPs of People & Culture, among many others within the HR, recruitment and tech landscape. The event's exhibitors will offer technological solutions within the areas of Operations & Services, Recruitment & Talent Acquisition, Talent Retainment & Nurturement and Corporate Health & Wellbeing.
Within a day of launching, HR Technologies UK have already announced an influx of exhibitors, including the likes of: Globalization Partners, CIPHR, Plumm, AssessFirst and Totara, to name a few.
Bookings are now open for businesses wishing to exhibit at HR Technologies UK. Additionally, those wishing to register their interest in visiting the event and those who would like to nominate themselves or peers in the industry to speak at the conference should also contact the HR Technologies UK team.
CloserStill Media
Contact:
Julia Clarke, Senior Marketing Manager, HR Technologies
+44 7766 036 169
About CloserStill Media
In the last 12 years, CloserStill has been repeatedly recognized as a leading innovator within the Exhibition Industry and has won more awards than any other event business in the industry. We have won over 60 major industry awards, including the coveted 'Best Business Exhibition' seven times, featured in The Sunday Times 100 Best Places to Work 3 times (2018, 2019 & 2020), been voted by members of the Association of Exhibition Organisers as the 'Most Respected Company' in the exhibition Industry. The awards are down to the people and teams that work together to deliver the events ensuring customer service and satisfaction. The accolades include: Best Trade Show (x7), Best Marketing (x9), Best Operations (x4), Best Sales (x5), Best Event Director (x4) and Best Launch or Brand Extension (x6). Adapting to digital during 2020, we have also won 4 awards at the new Digital Event Awards.